Eumabois
The European home for woodworking technology manufacturers
Areas
Web design
Web development
Eumabois is a non-profit organization. Since 1960 it has aimed to promote the European woodworking machinery industry, protect its commercial interests, and deal with all matters relevant to its members.

Info extra

The group manages a large network of professionals spread across several countries. The basic requirement of the website was to create an easy-to-manage tool capable of easily transmitting a large amount of information on events and projects that the group creates, positioning the brand as an aggregator of initiatives and realities that are different but share the same profession.

An international network
Our main objective was to translate the client's brand identity into a digital context, making sure that the brand's colors became the basis for the site's design system without losing the institutional look of the brand.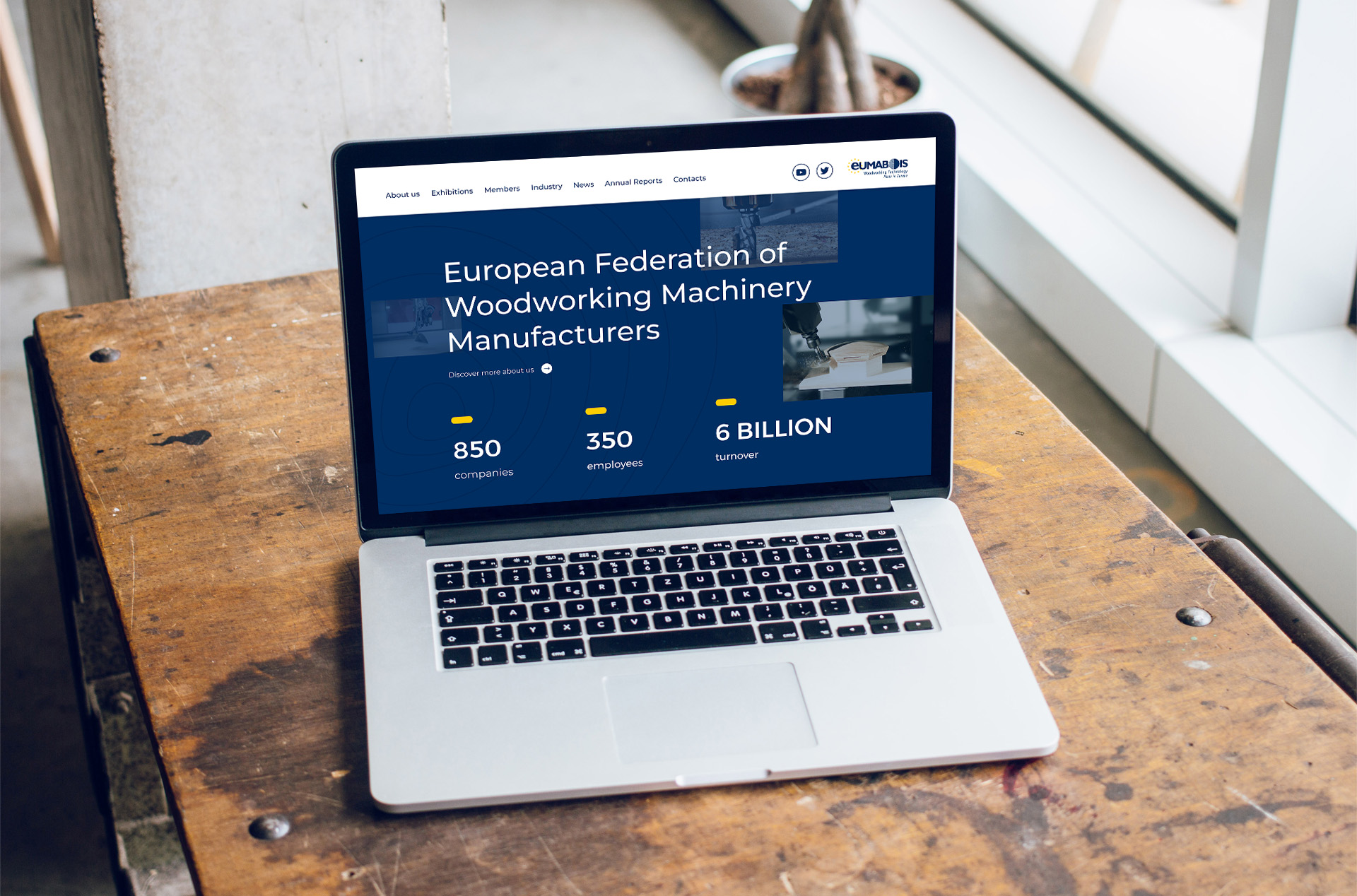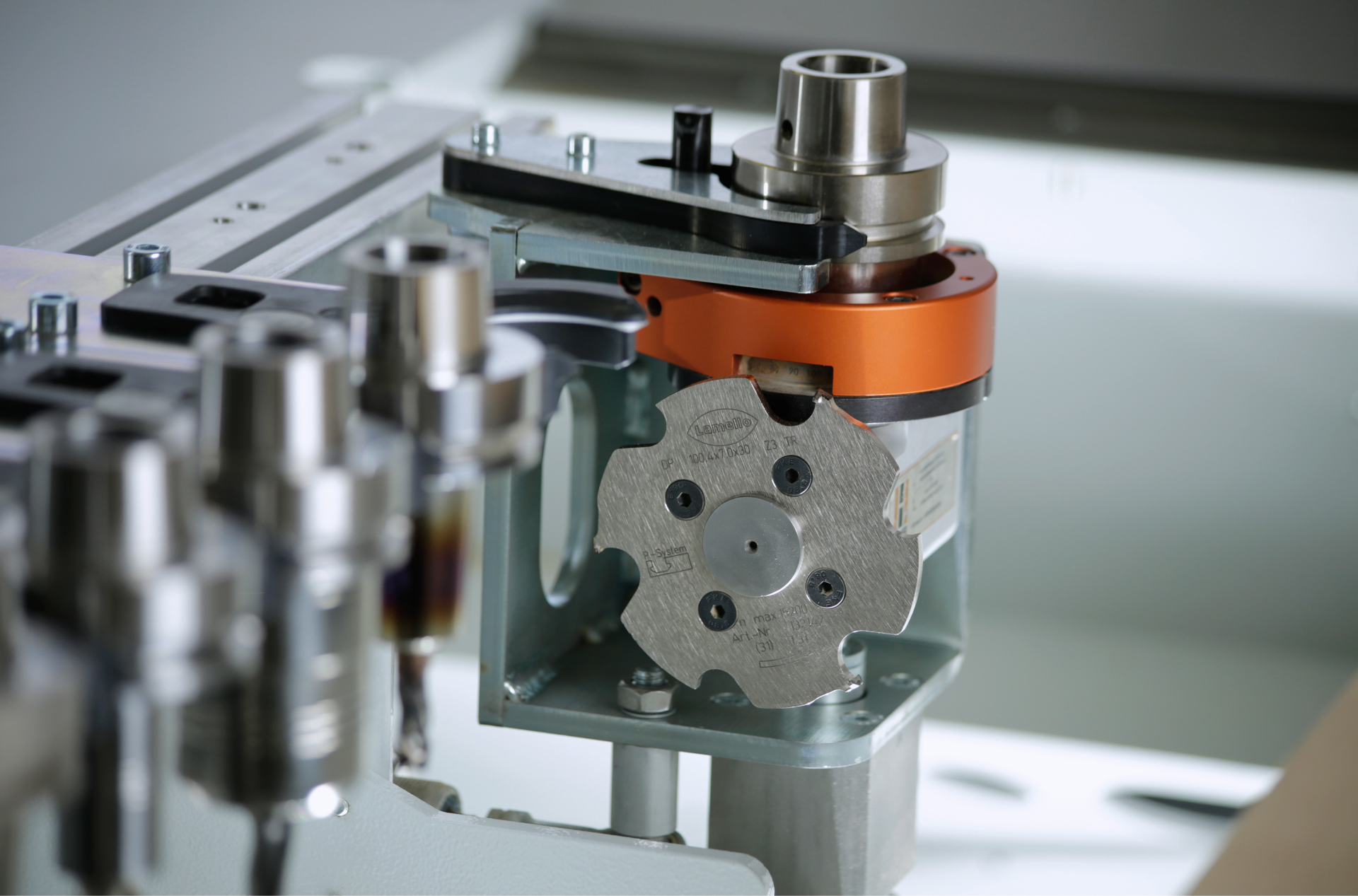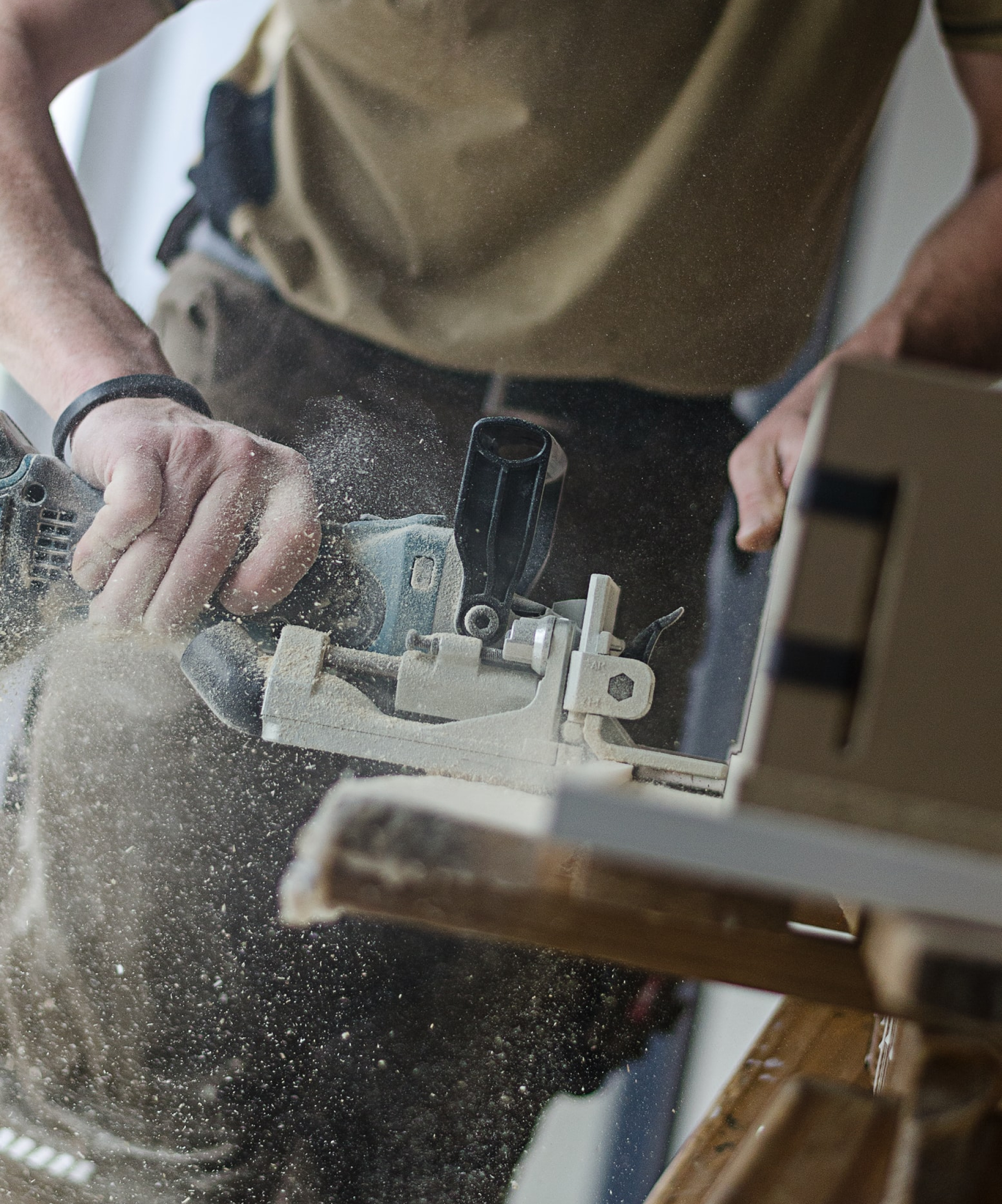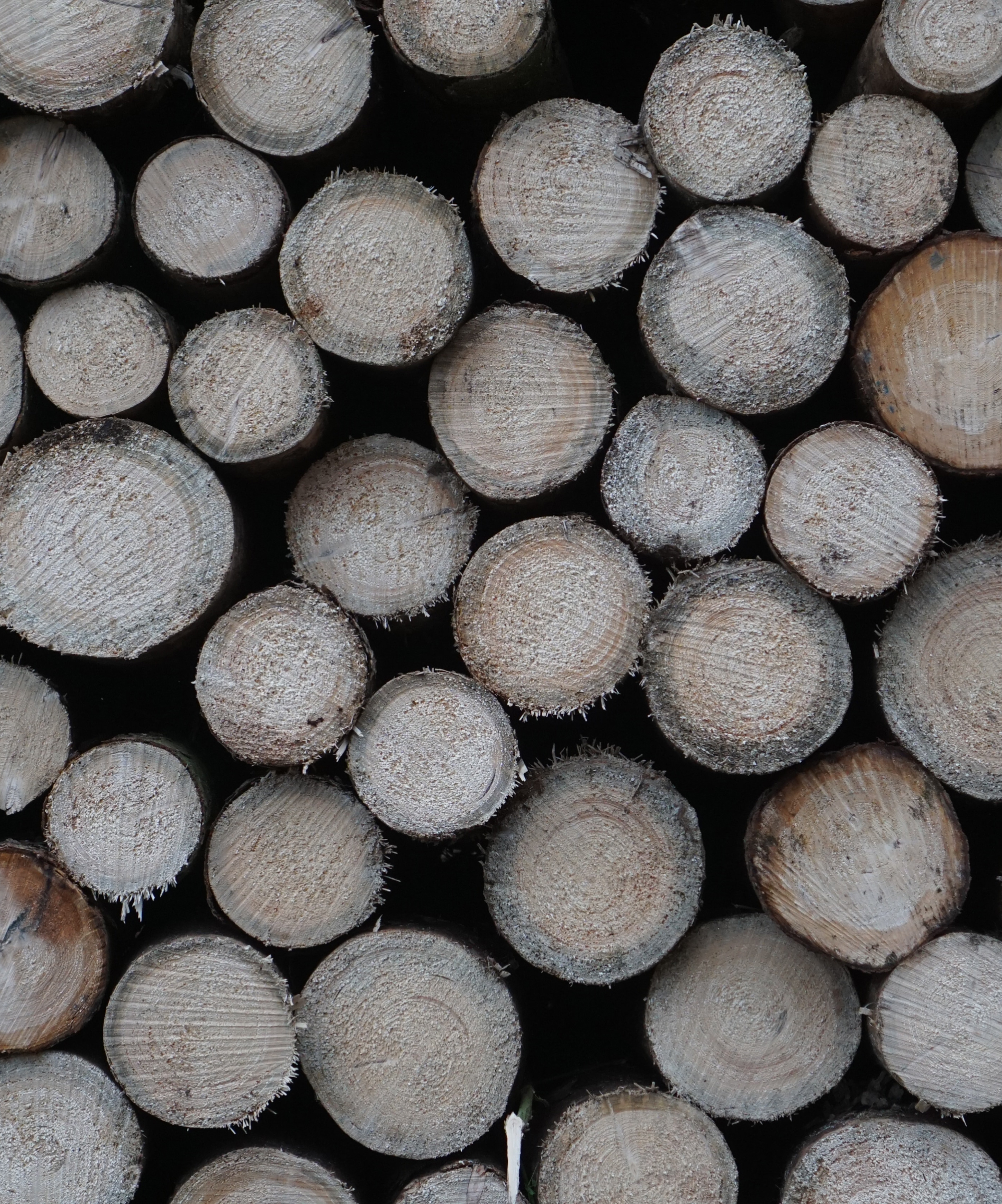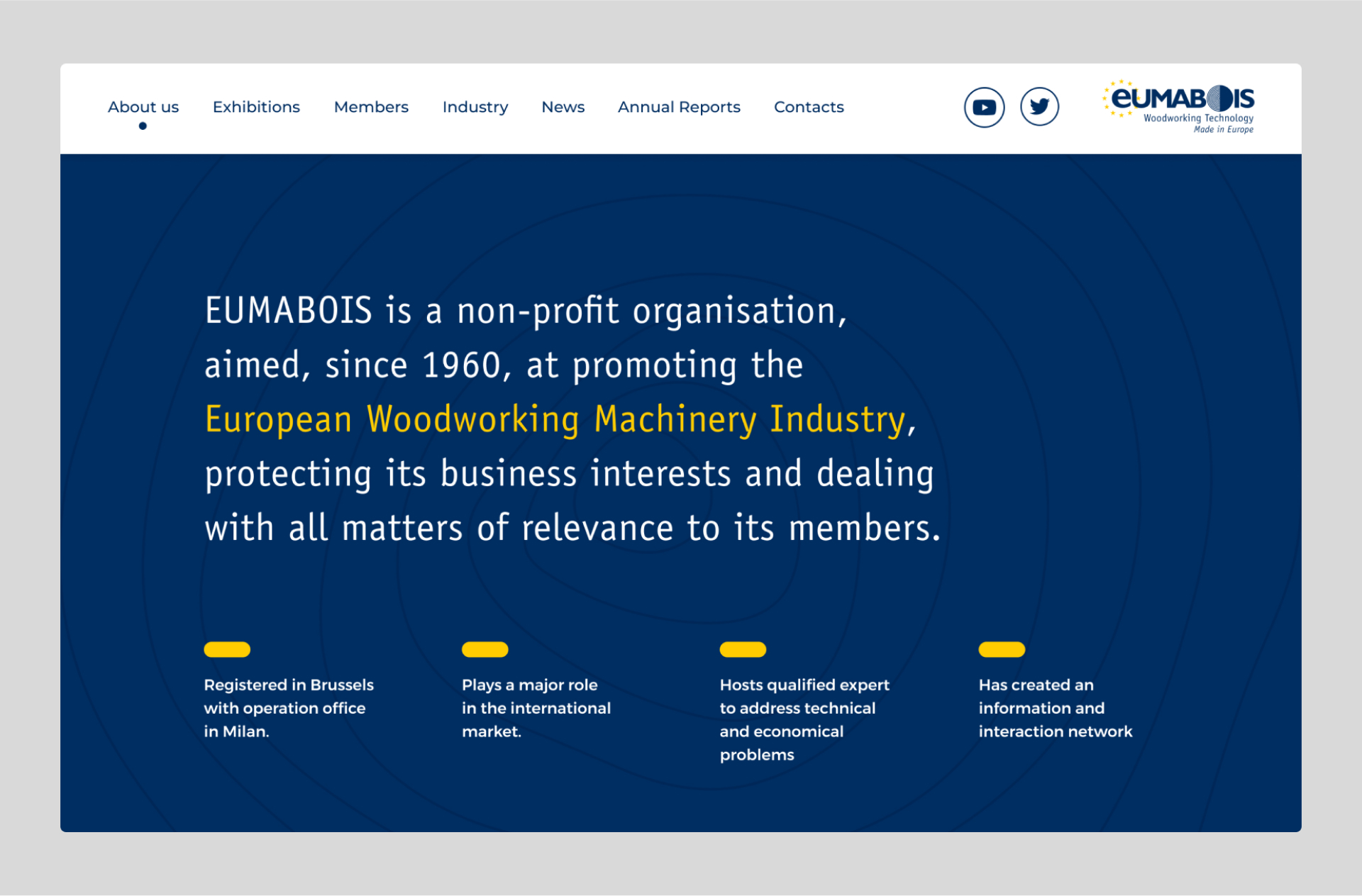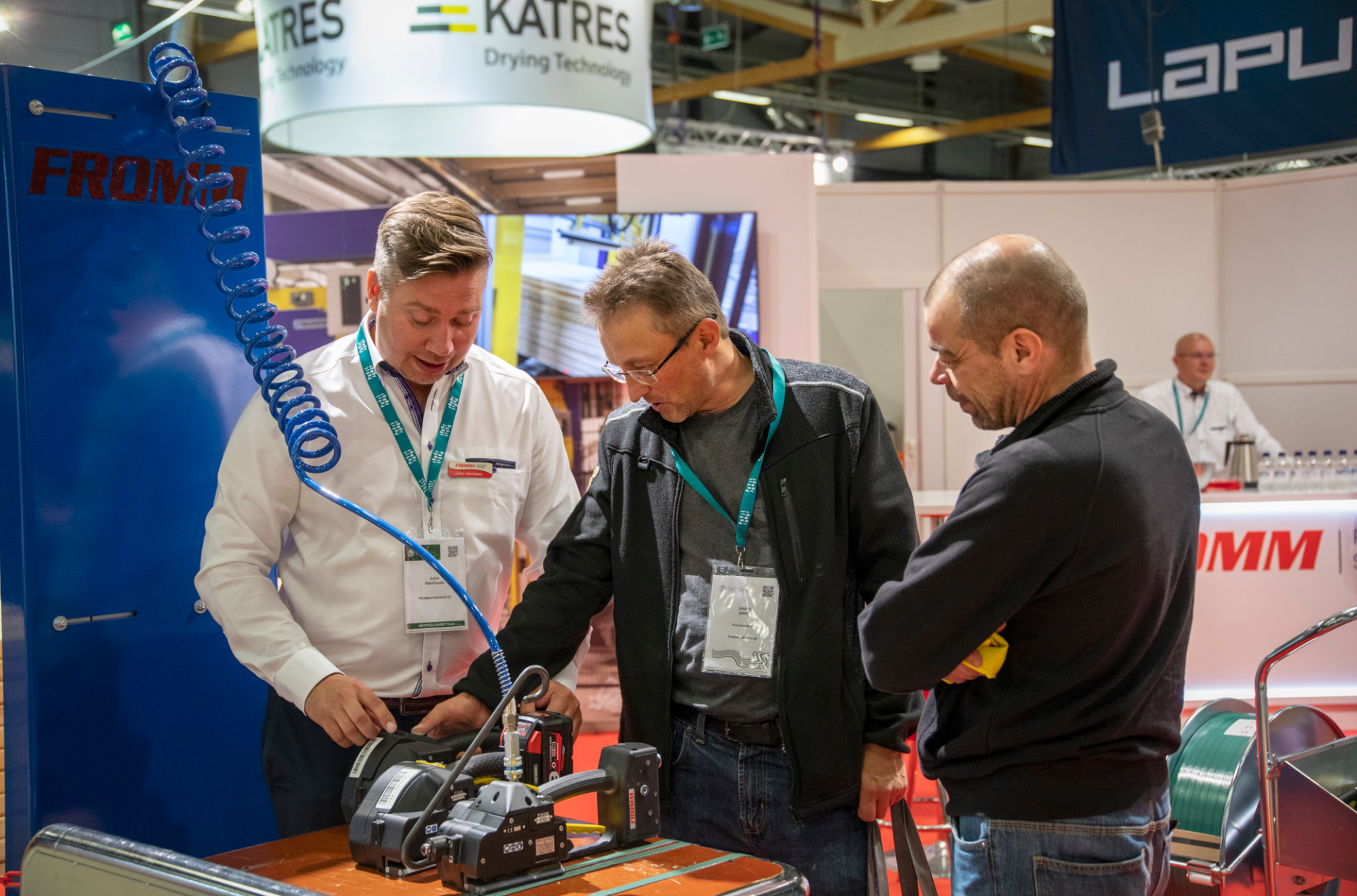 Digitally transporting the material sensations of wood
We have added a pattern of concentric circles that recalls wood: the material of main interest for Eumabois associates. Wood is not only a direct reference to the industry but also a symbol of solidity, growth, and tradition.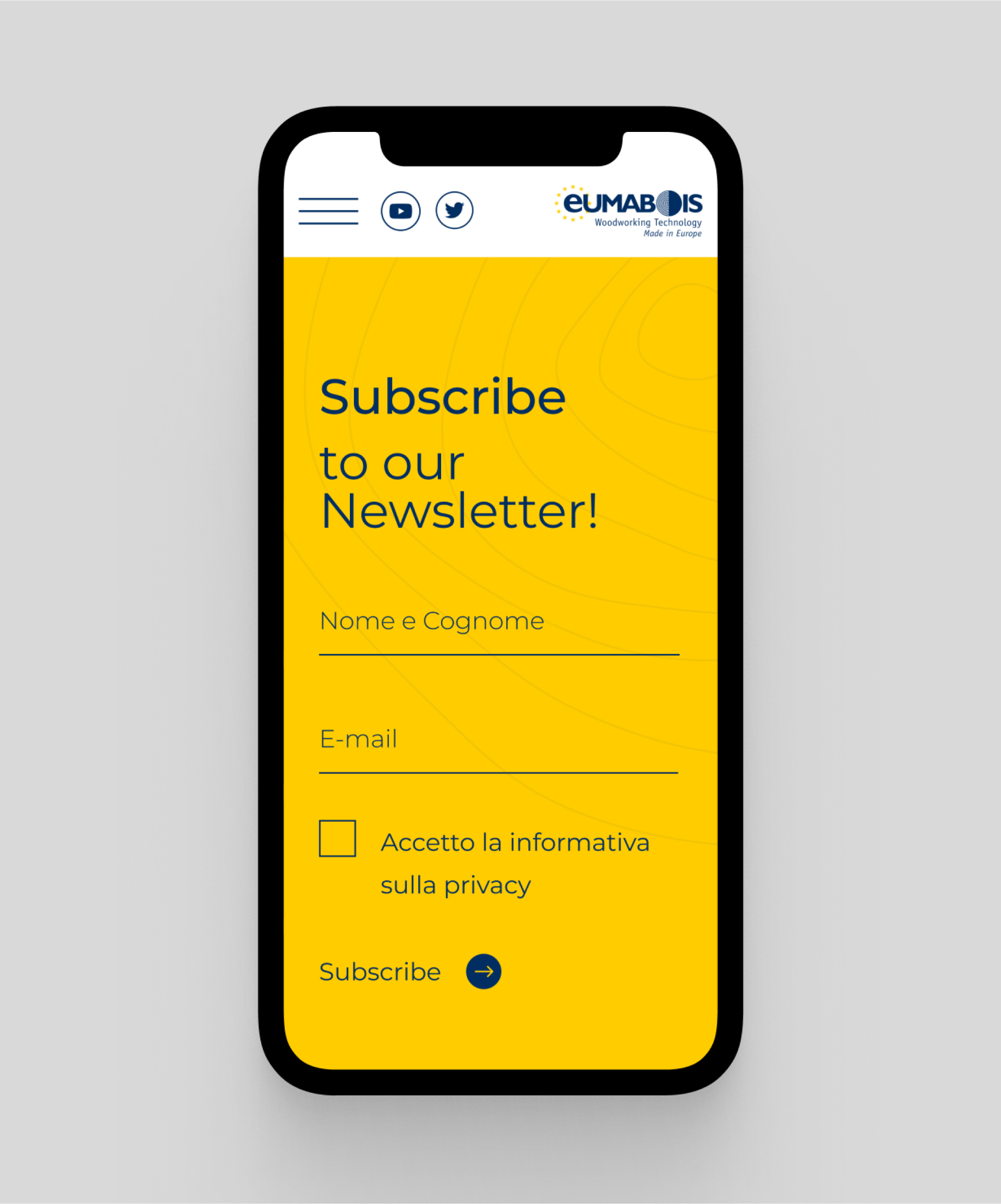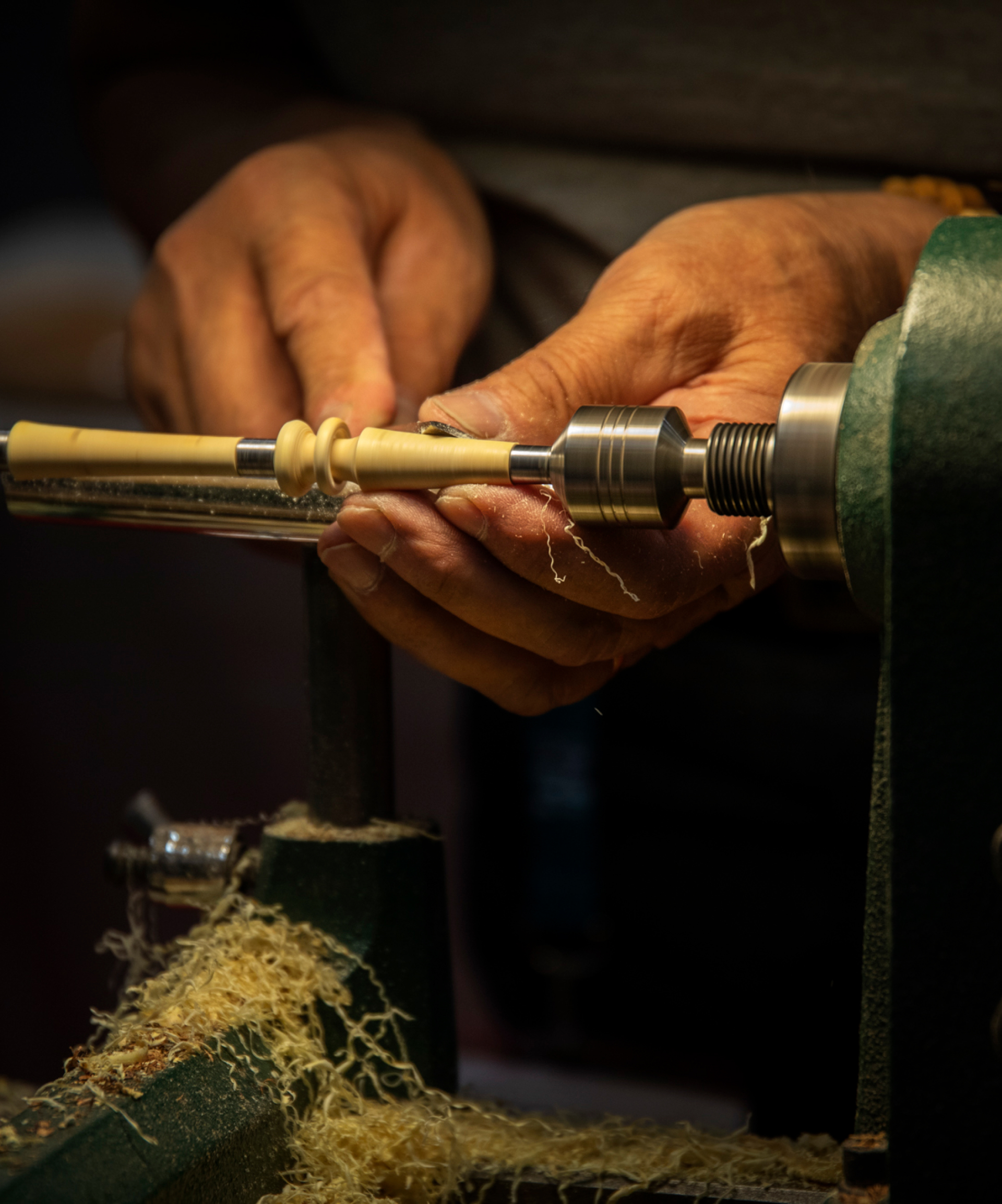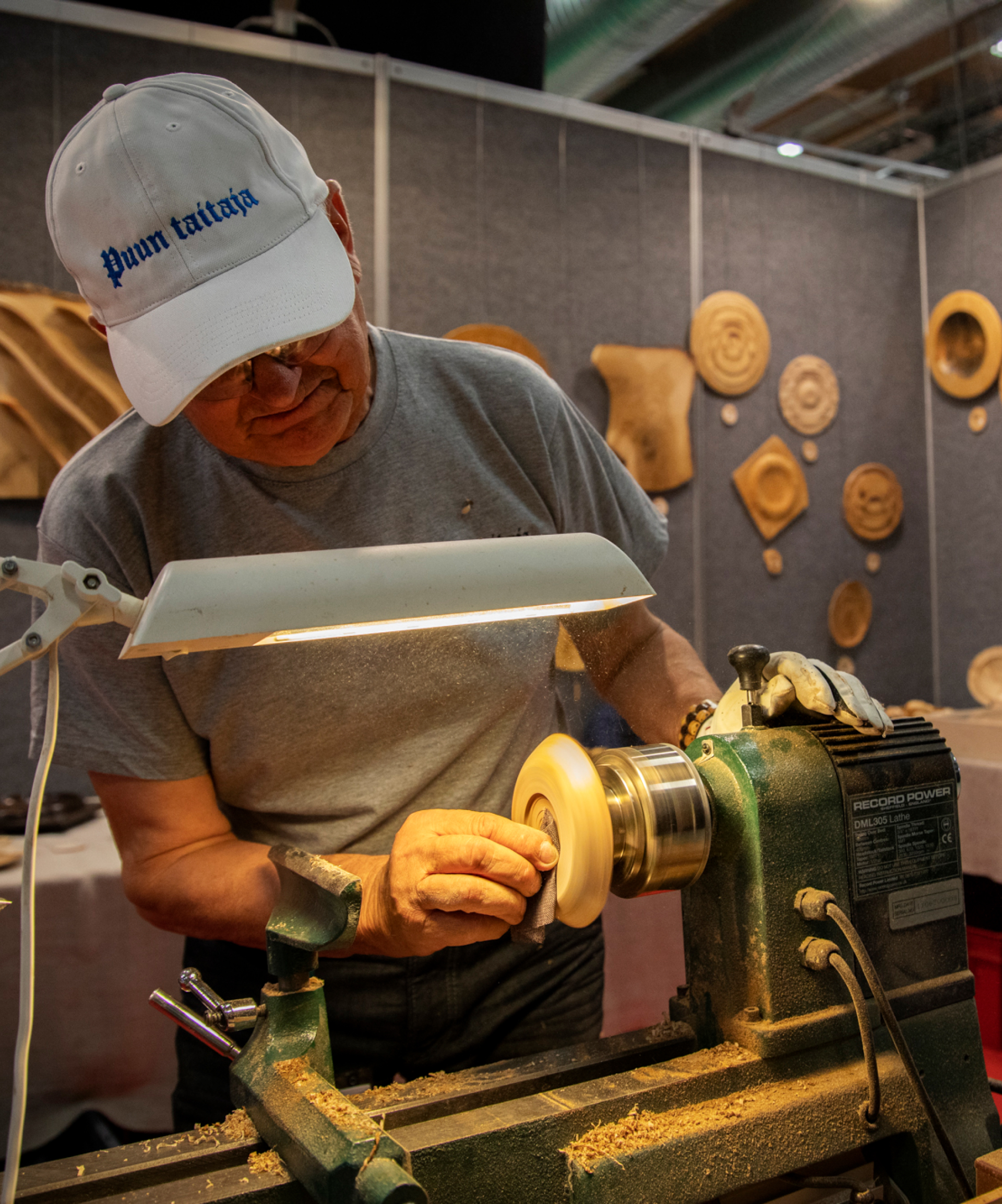 Flexible layouts
Together with the client, we carefully mapped out the contents and organized flexible and easy-to-update pages, suitable for communicating a large amount of constantly updated news.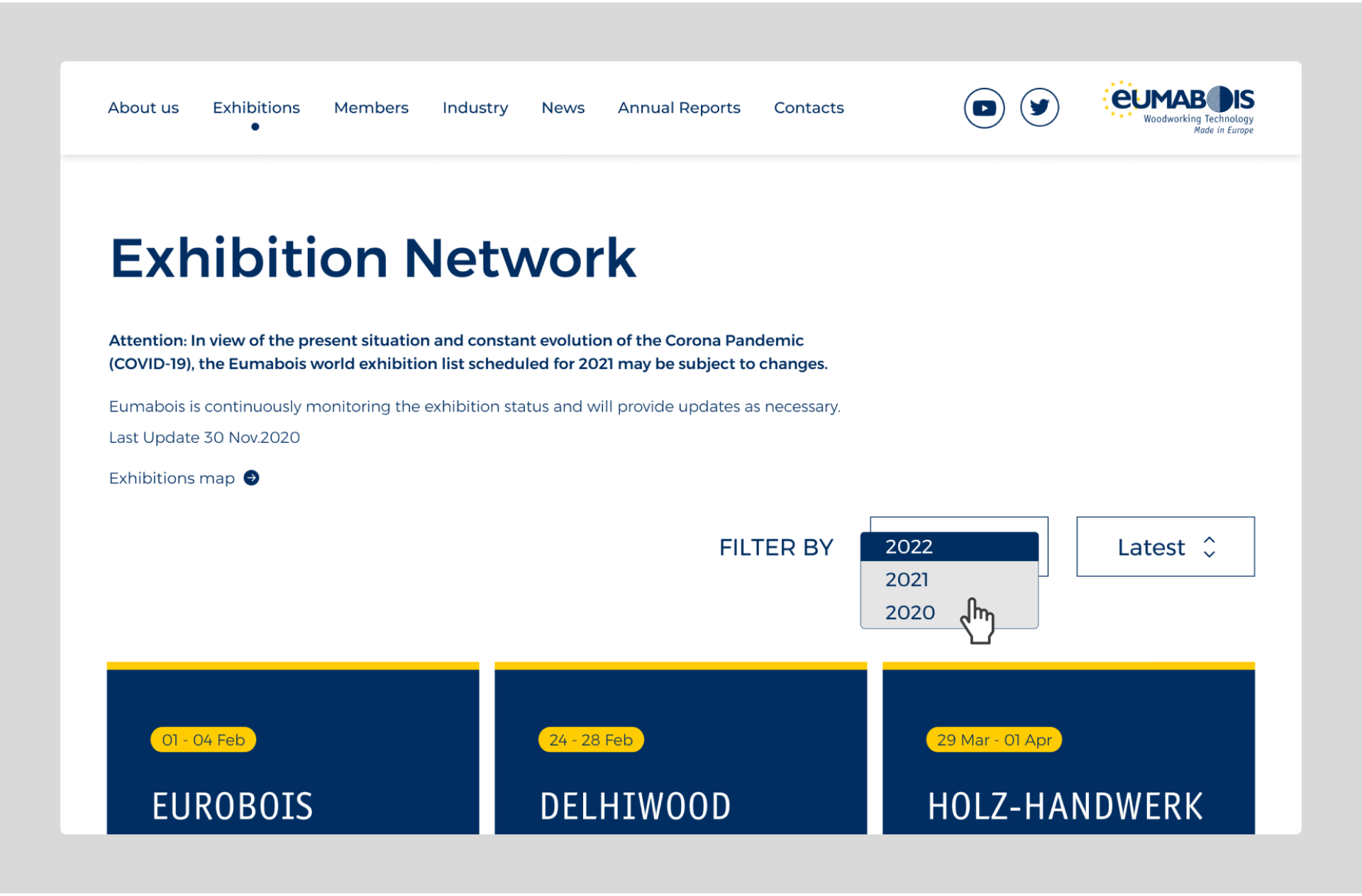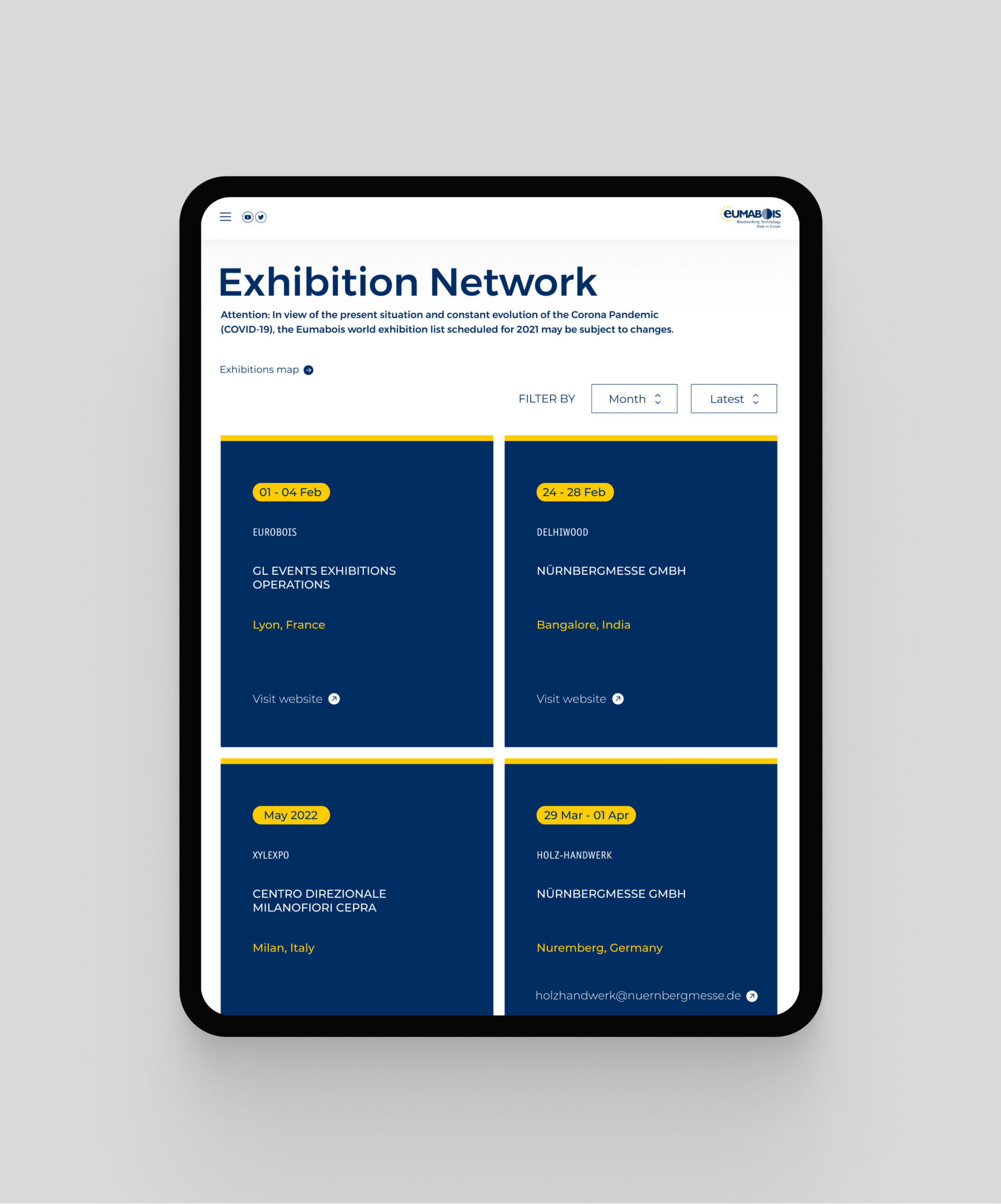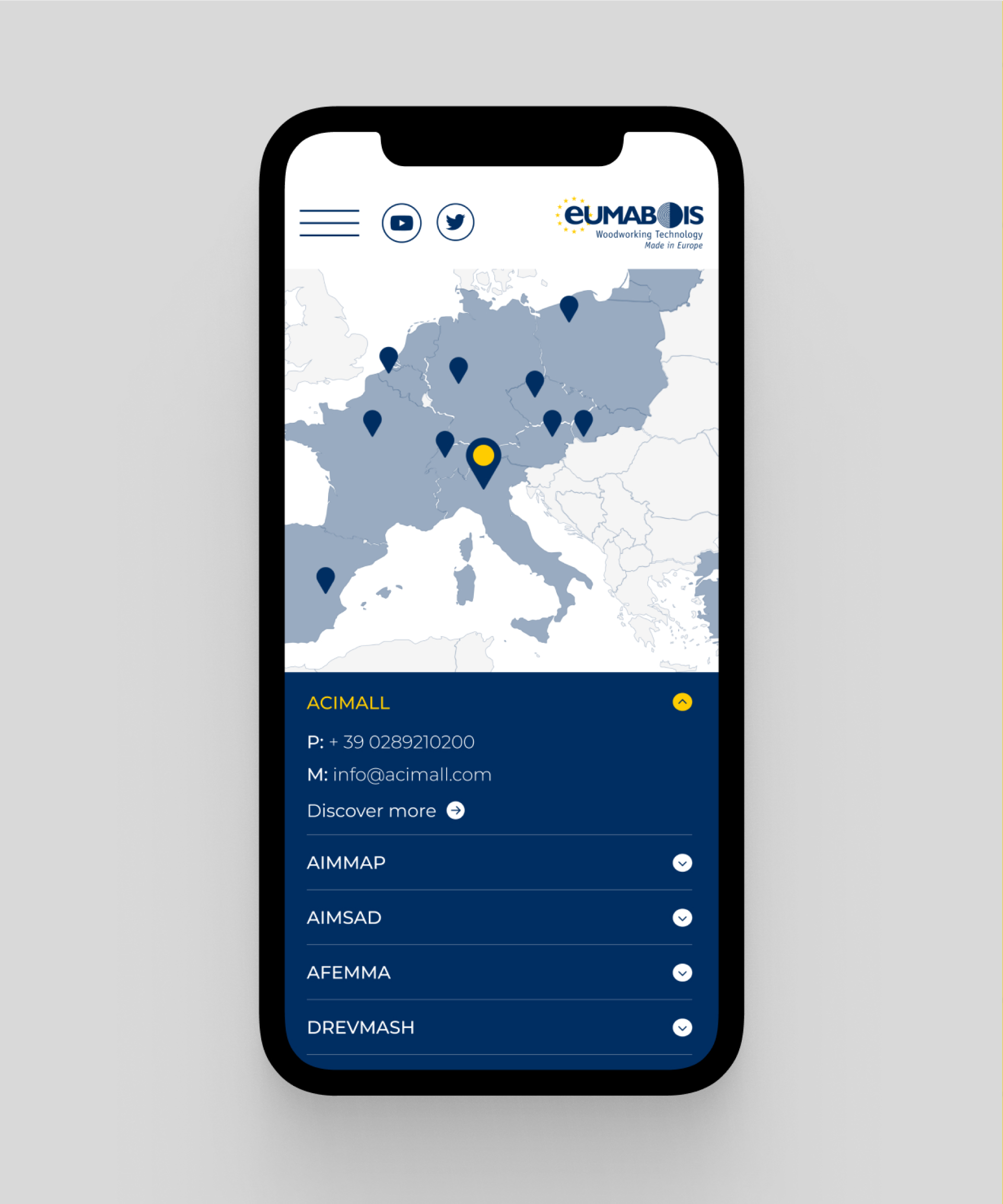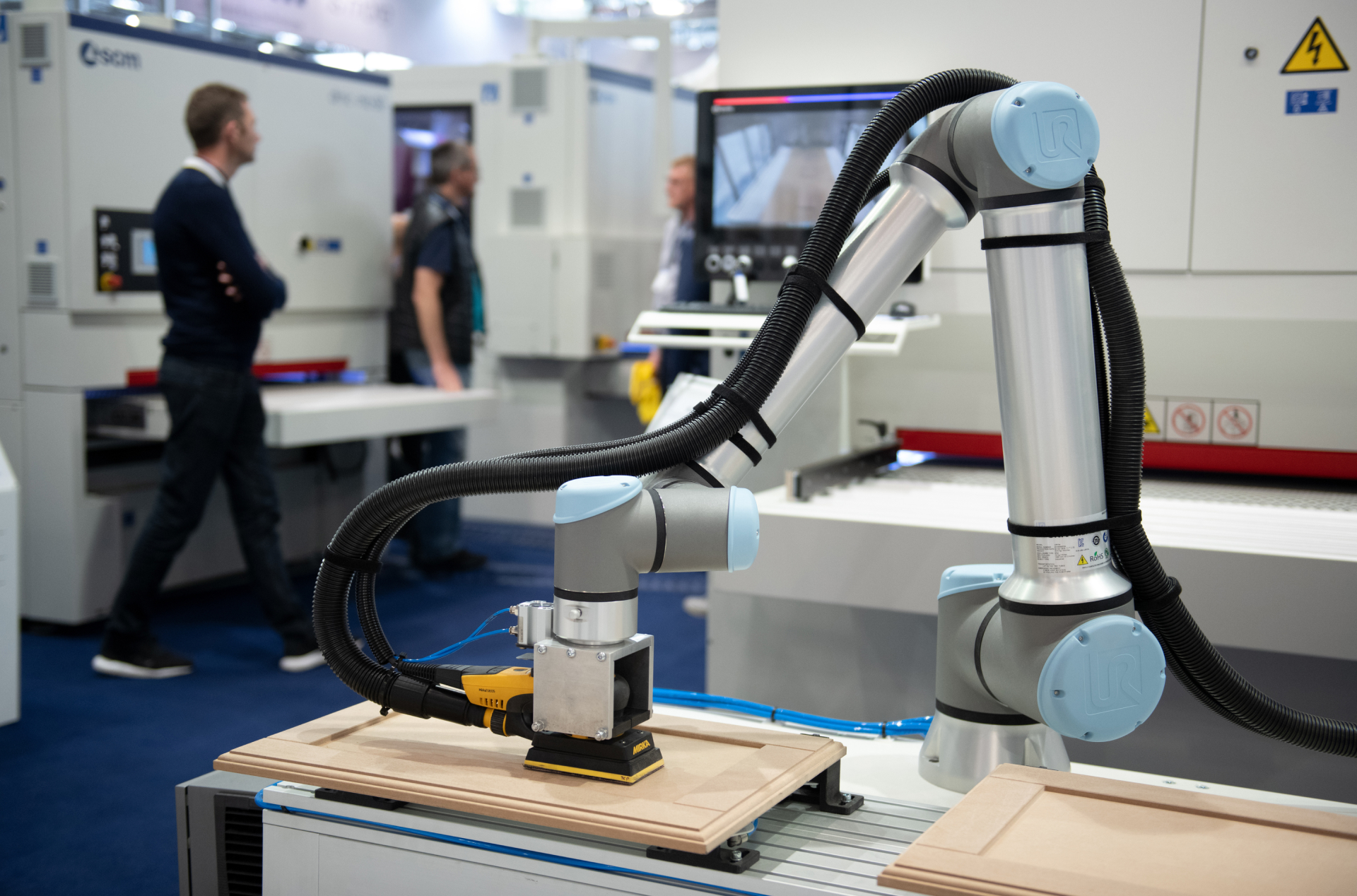 Partner Archive
We have given space and visibility to all the stakeholders involved through an archive linked to an interactive map.