Alpina
An e-commerce for those who are looking for the best experience on two wheels.
Areas
Consultant
Digital advertising
Web design
Web development
Brand design
"Ride Further" is the motto of Alpina, a historic manufacturer of rims and spokes for motorcycles and bicycles: their products are of high quality and mix craftsmanship with the precision of large industrial productions. The result is a unique product for lovers of details.

Info extra

The platform we have created for this brand combines the need to sell the product with the communication of the story and the emotions that derive from it. For this reason, the shopping experience is supported by specific content about technological qualities and the brand's proprietary production systems.

Photographic imagery
The photographic material which we were able to work with was extremely fascinating: on the one hand, photos that represent the product and its manufacturing phases, and on the other hand, the passion and energy of the riders who use these products and testify to the quality of Alpina with their performances.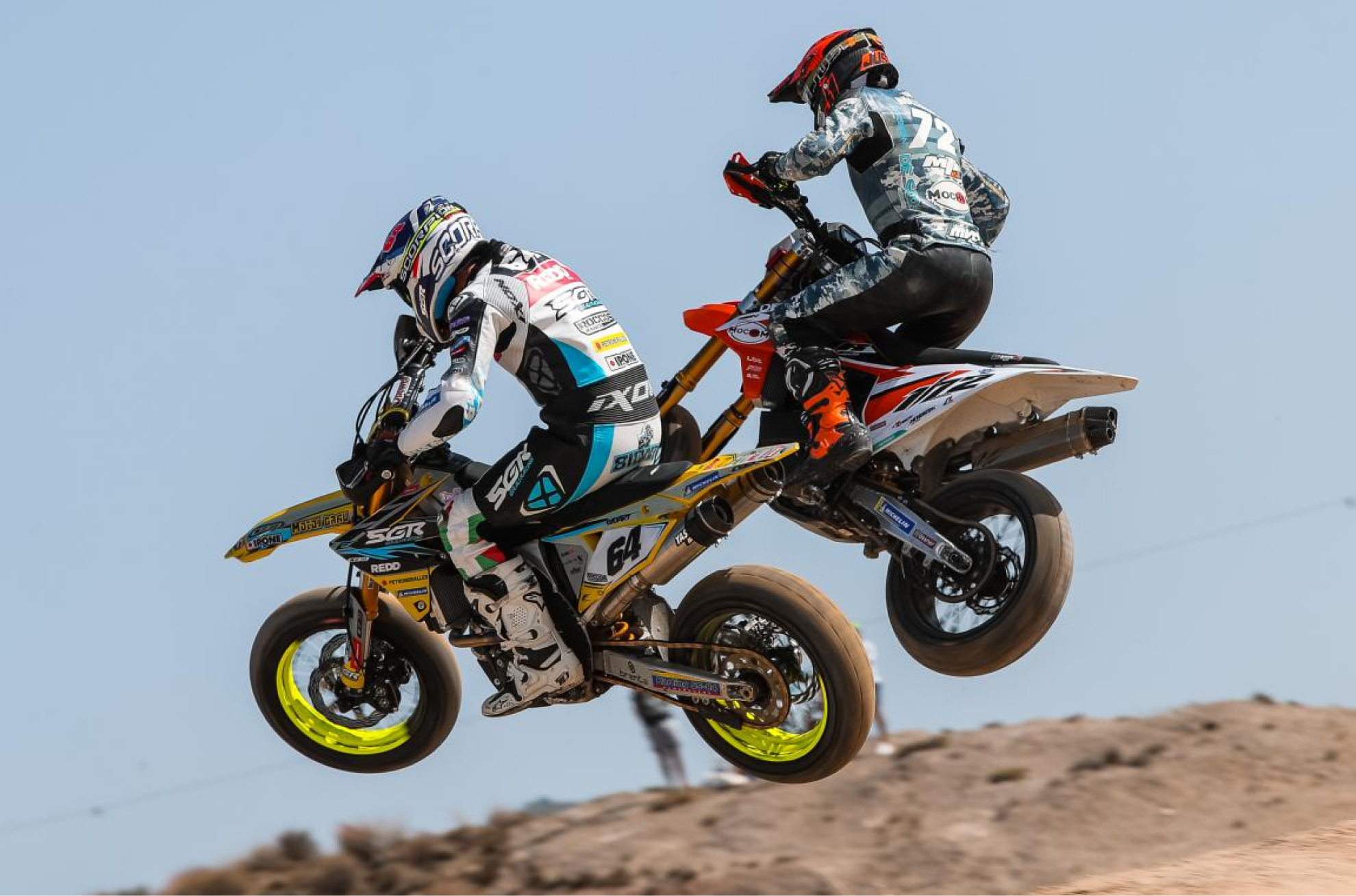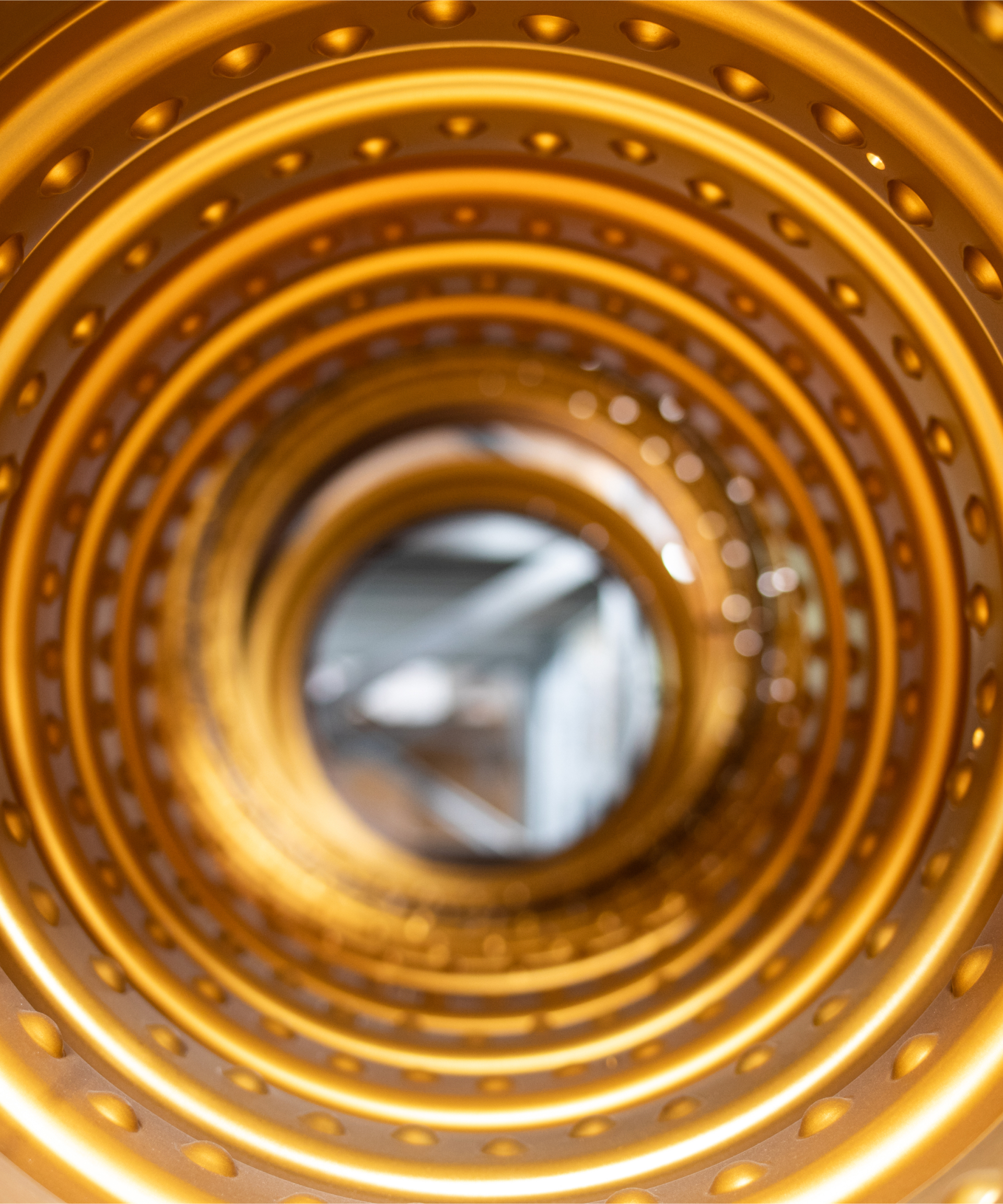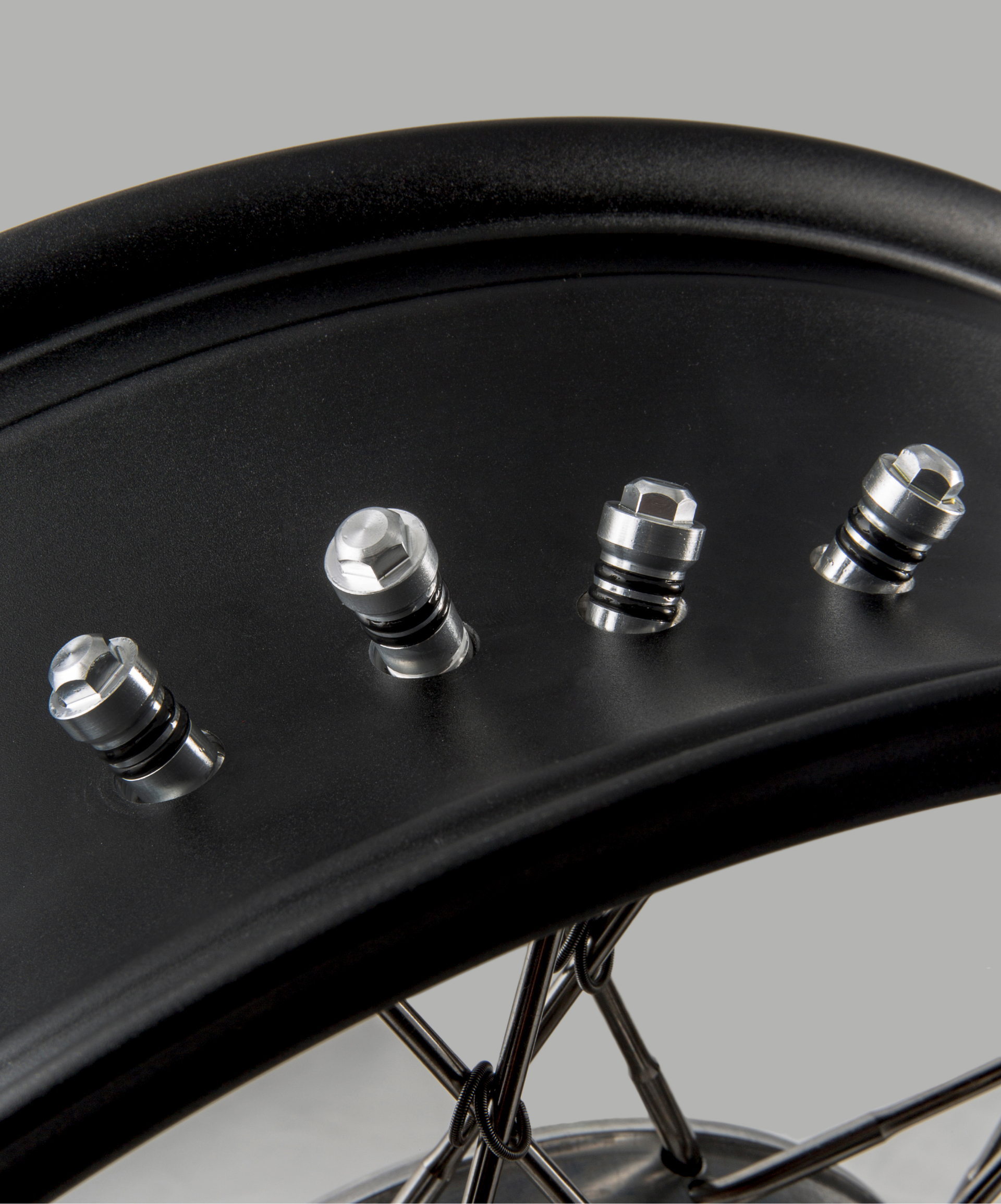 Alpina e-commerce
The shopping experience remains a priority on the site, and together with the customer, we have followed a careful curatorship, ensuring that the passion for racing, the craftsmanship of the product, and the history of the brand did not go unnoticed.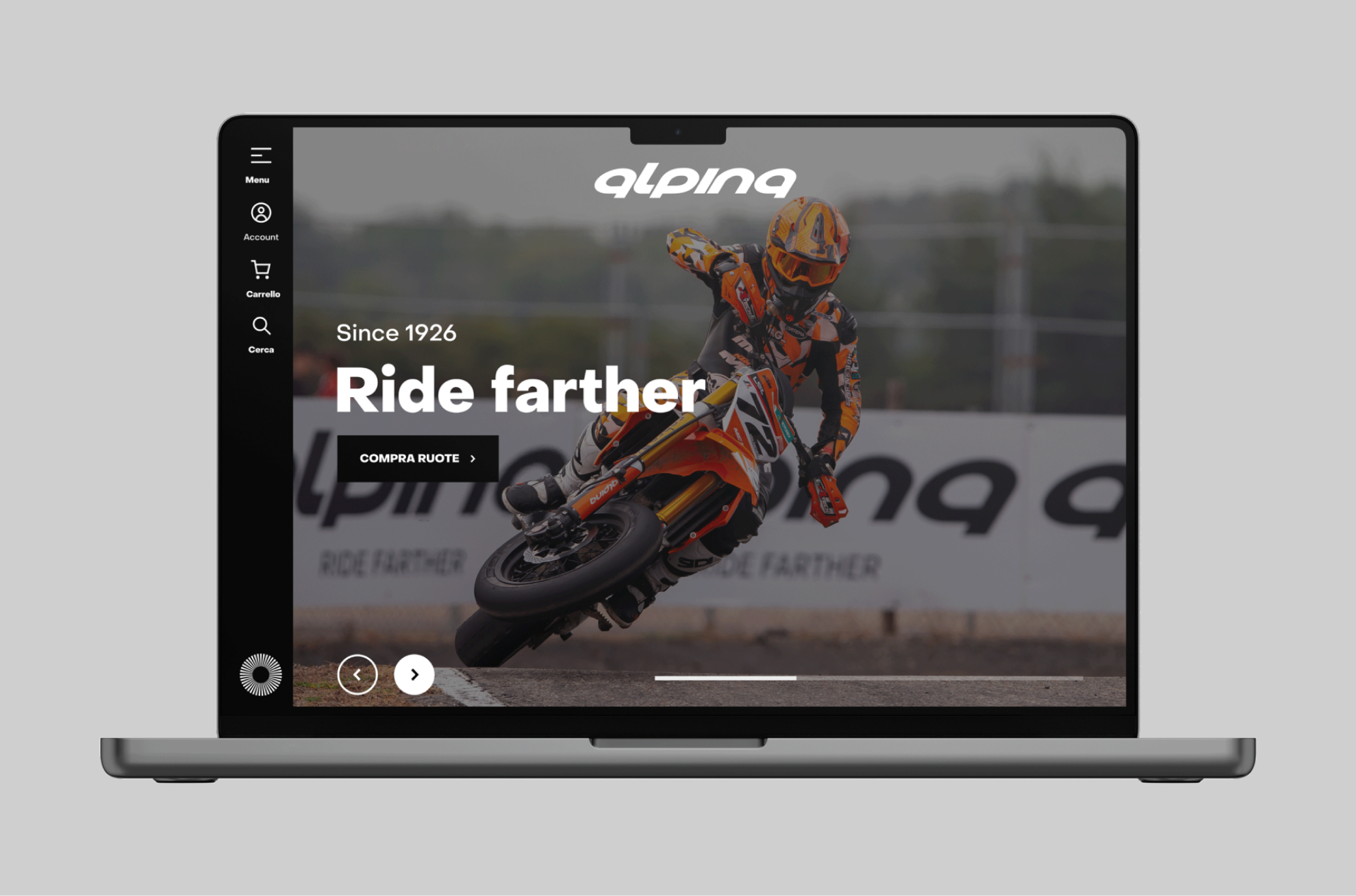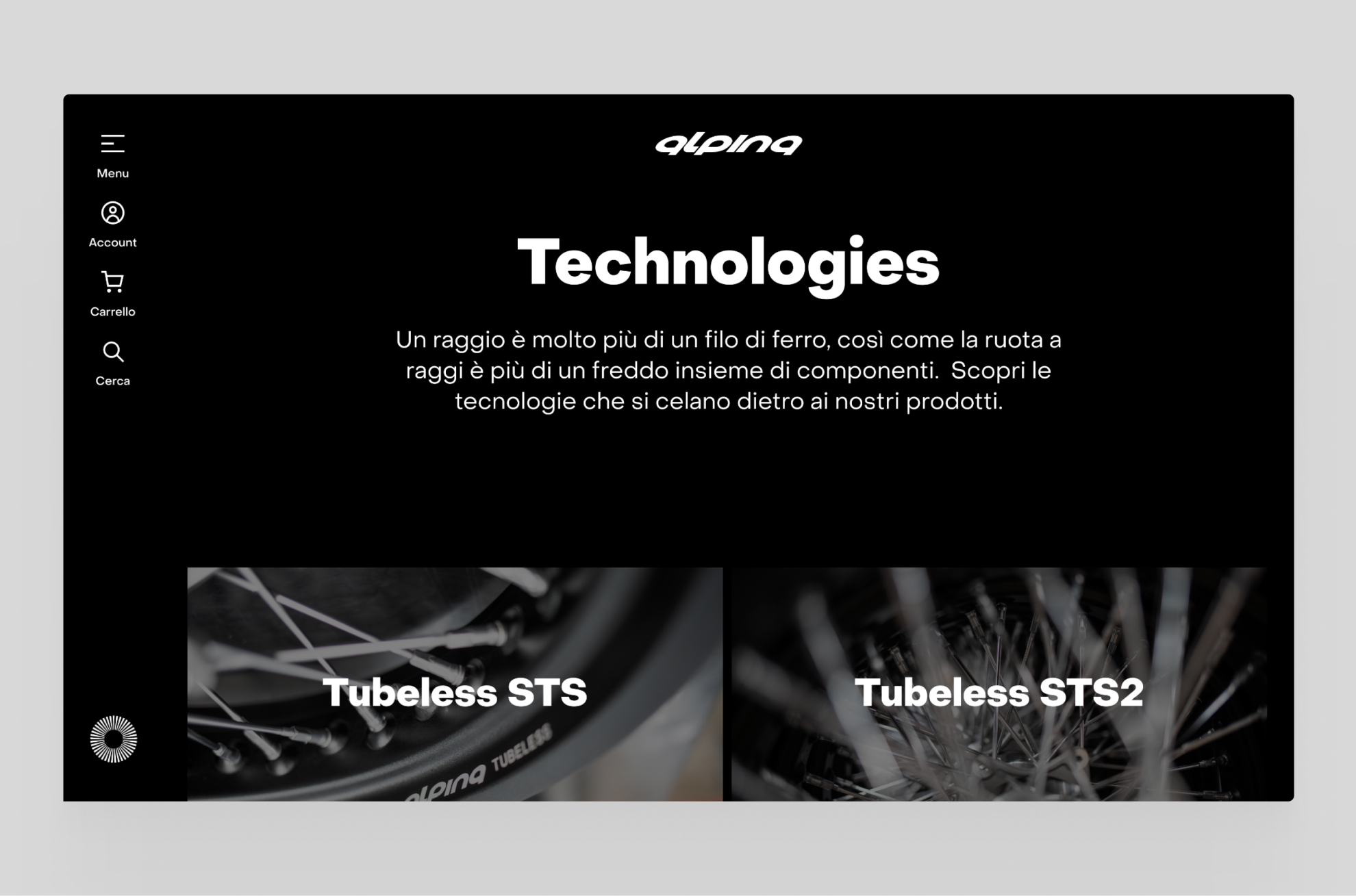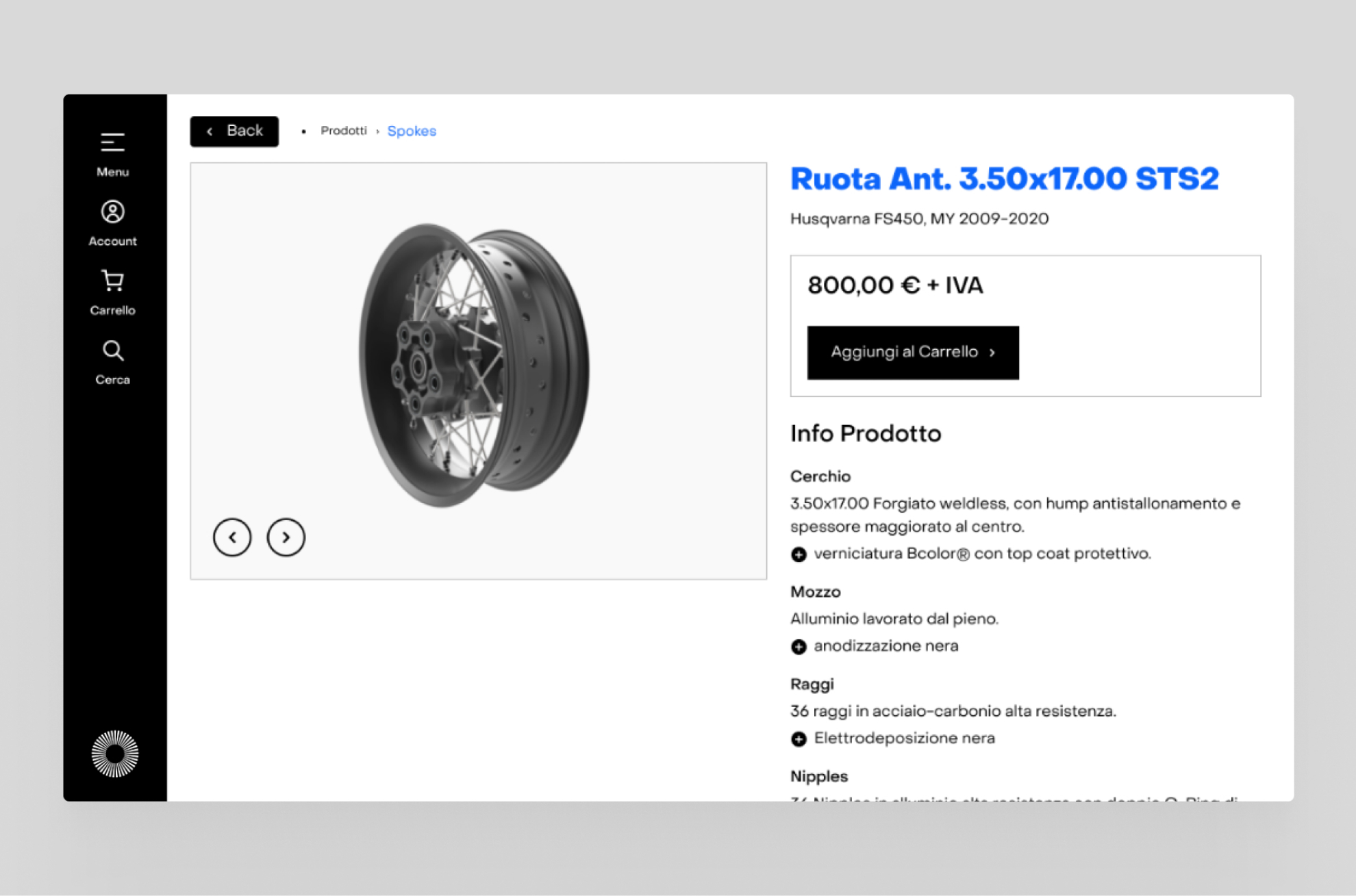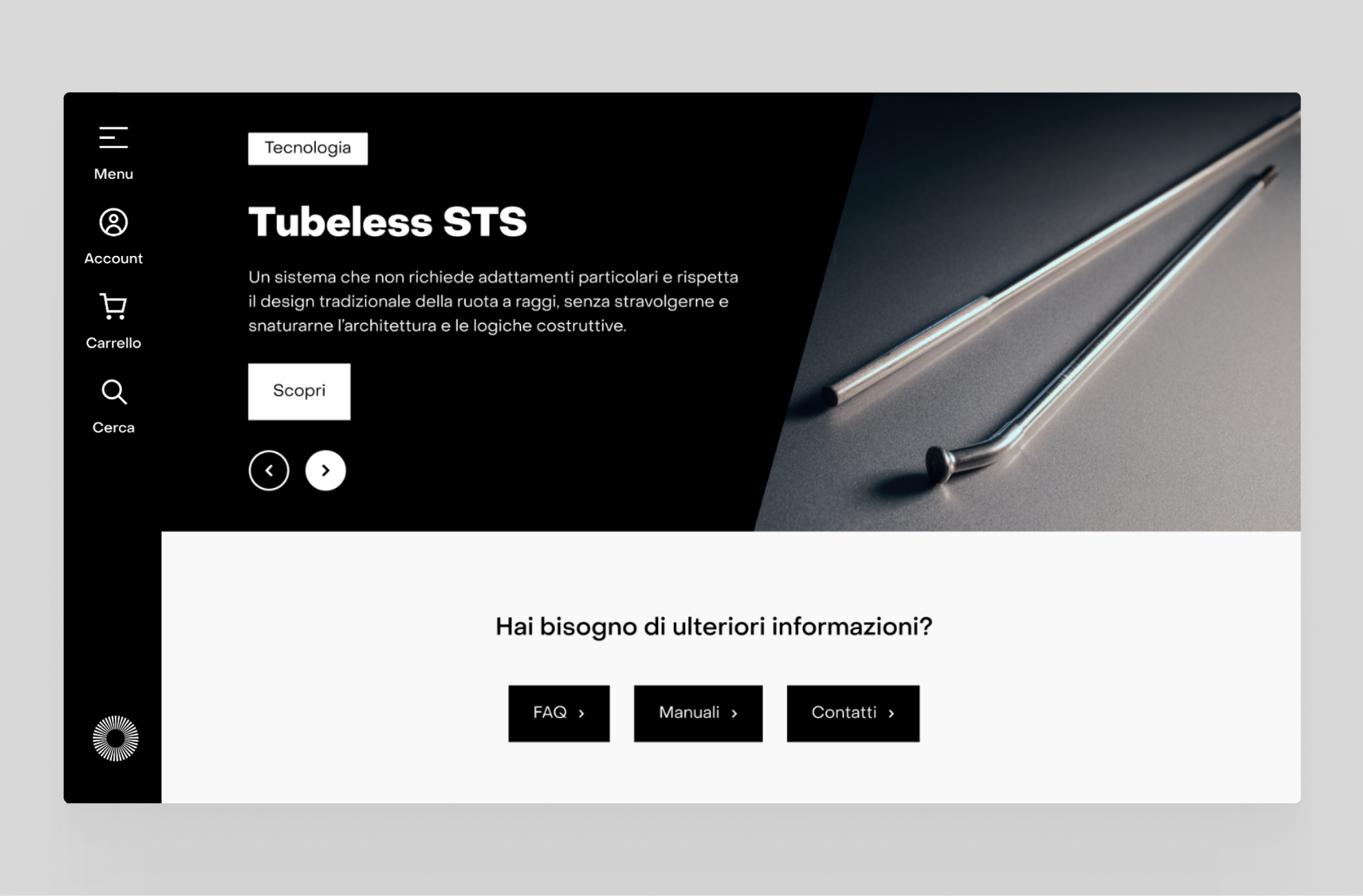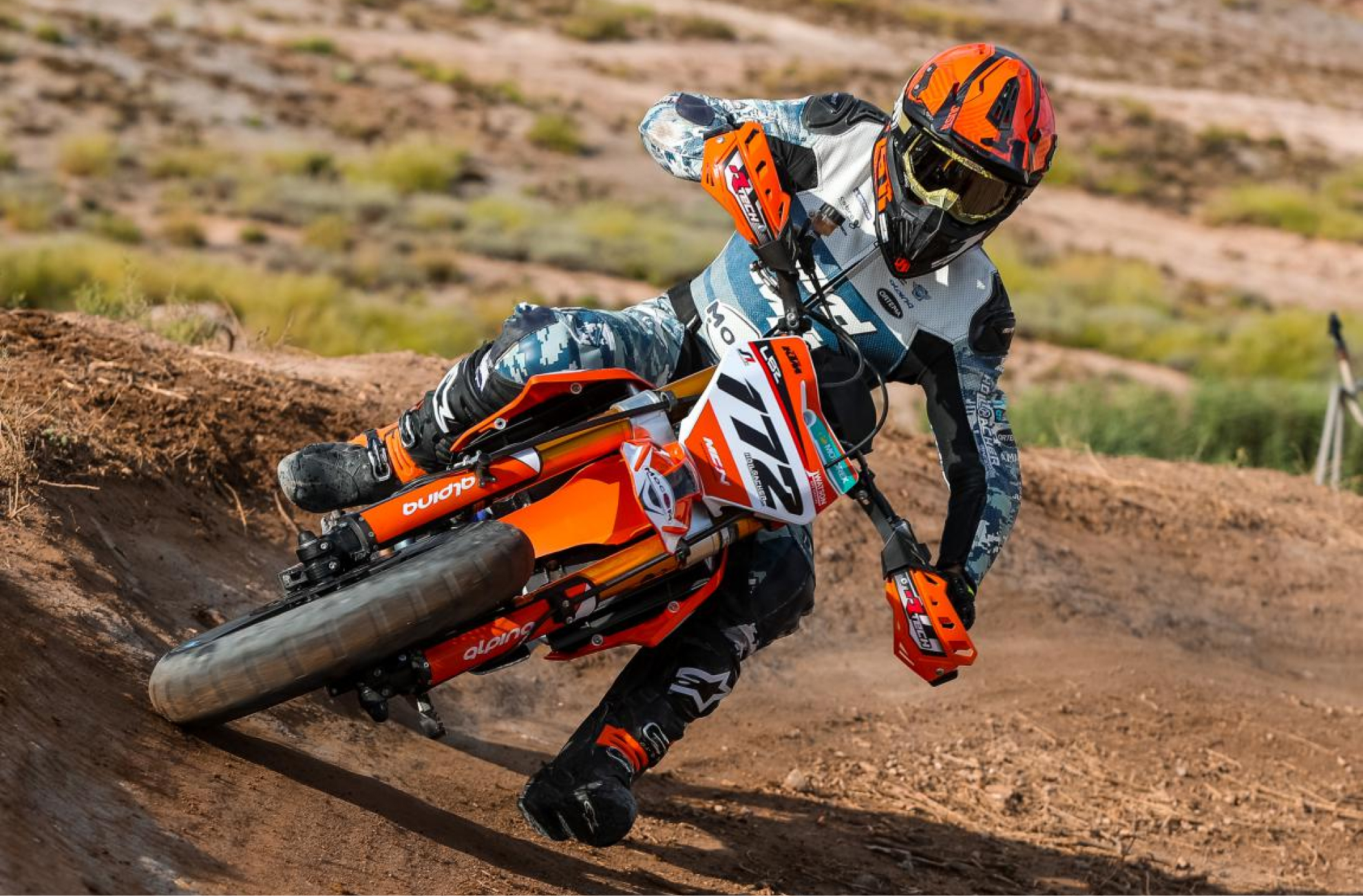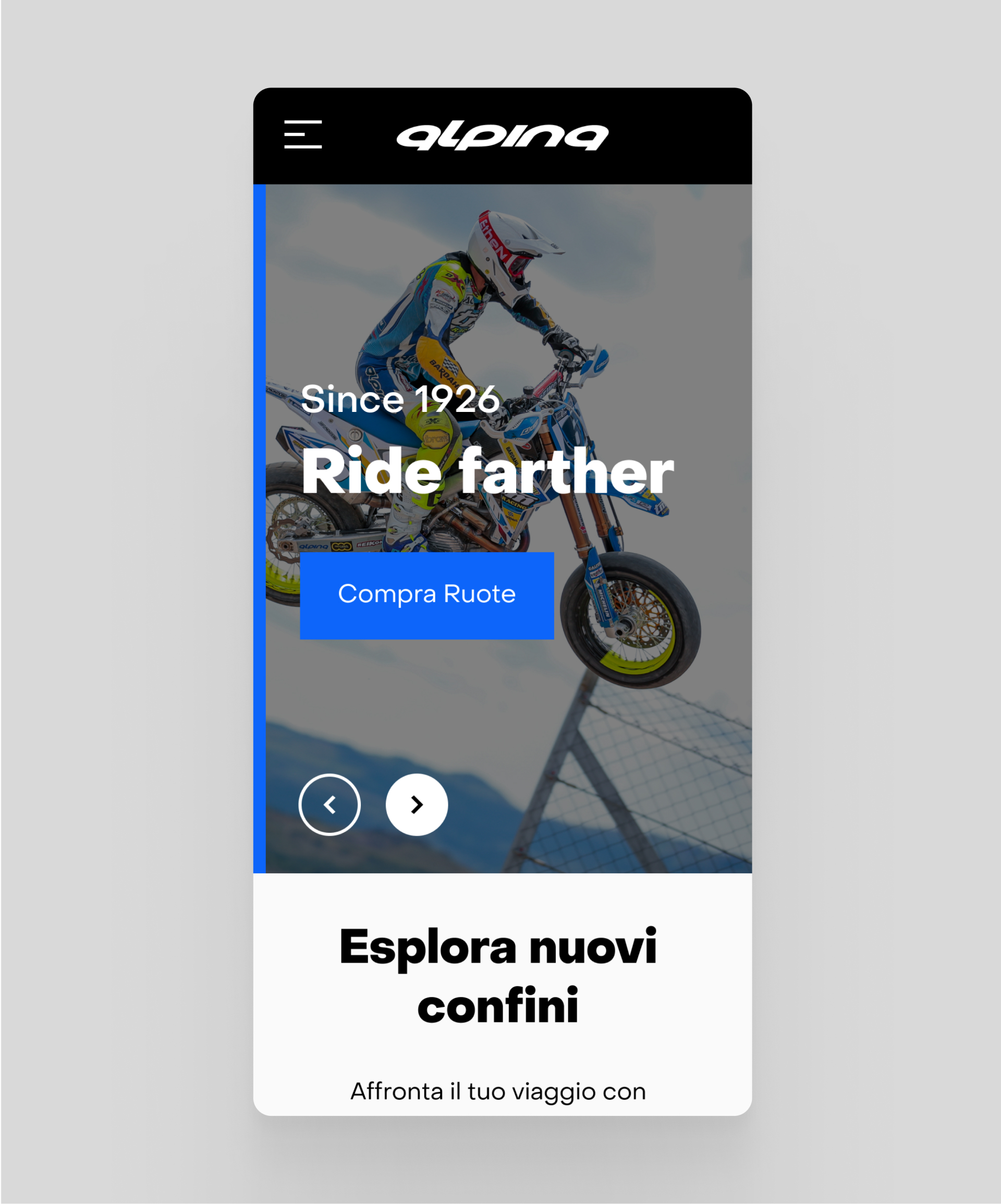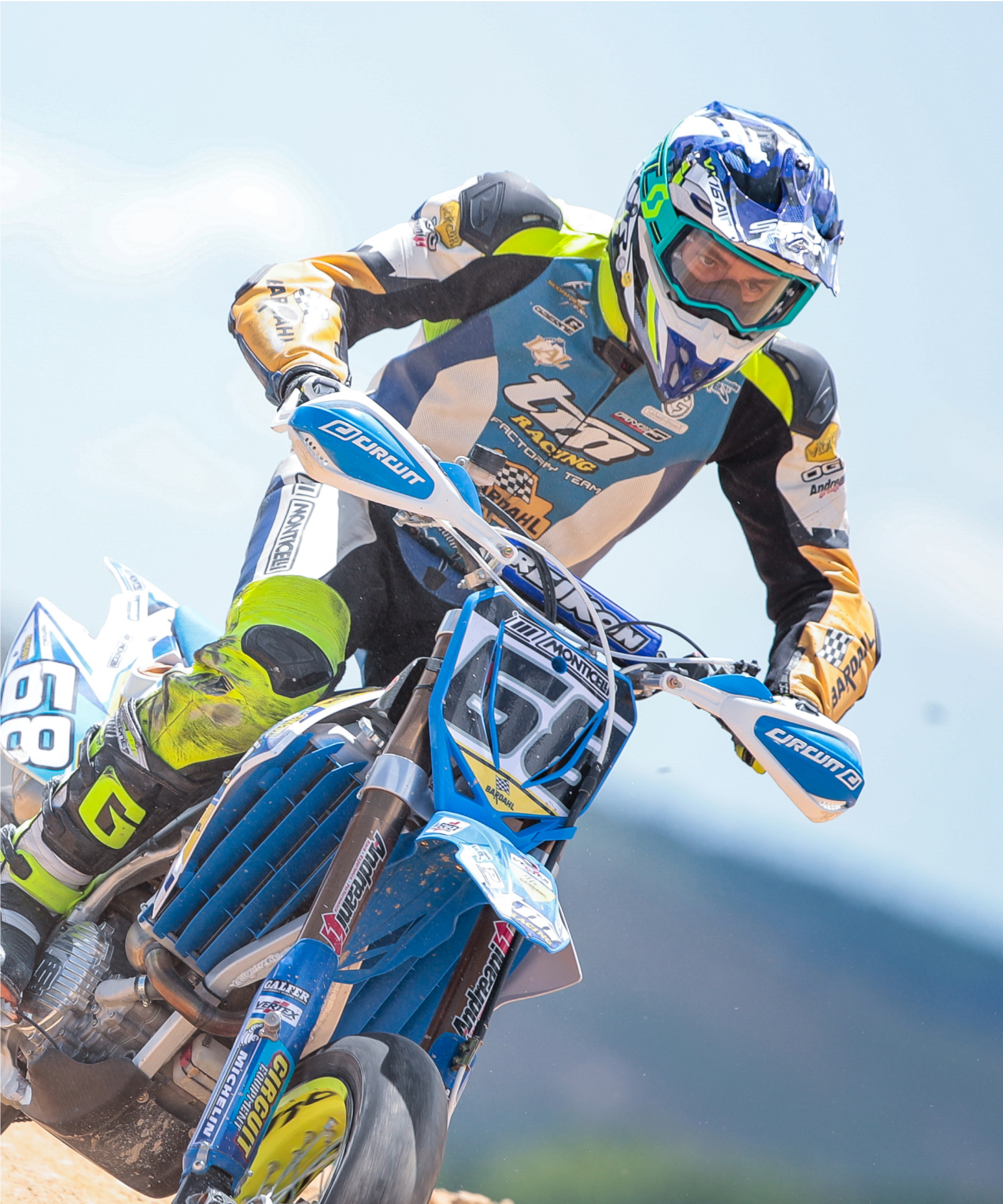 History and Technology behind each spoke
The contents on the site are varied and find their position in second-level pages that are easy to update and versatile in the subject: information on products and secondary contents remain distinct from each other but linked by narrative or in-depth pages.