FAB Catenificio Italiano
An Italian excellence in the production of high-quality industrial chains.
Areas
Consultant
Web design
Web development
FAB is a family business involved in industrial chain design and production for three generations. The brand boasts extensive product knowledge and can better meet customers' needs by providing them with tailor-made solutions.

Info extra

The FAB catalog boasts a large warehouse of finished and semi-finished products that allow the company to meet the majority of requests and needs of its customers. Furthermore, the company can carry out work on order, customization, or ad hoc creation, taking care of the entire process of verification and construction of the work, even on behalf of third parties.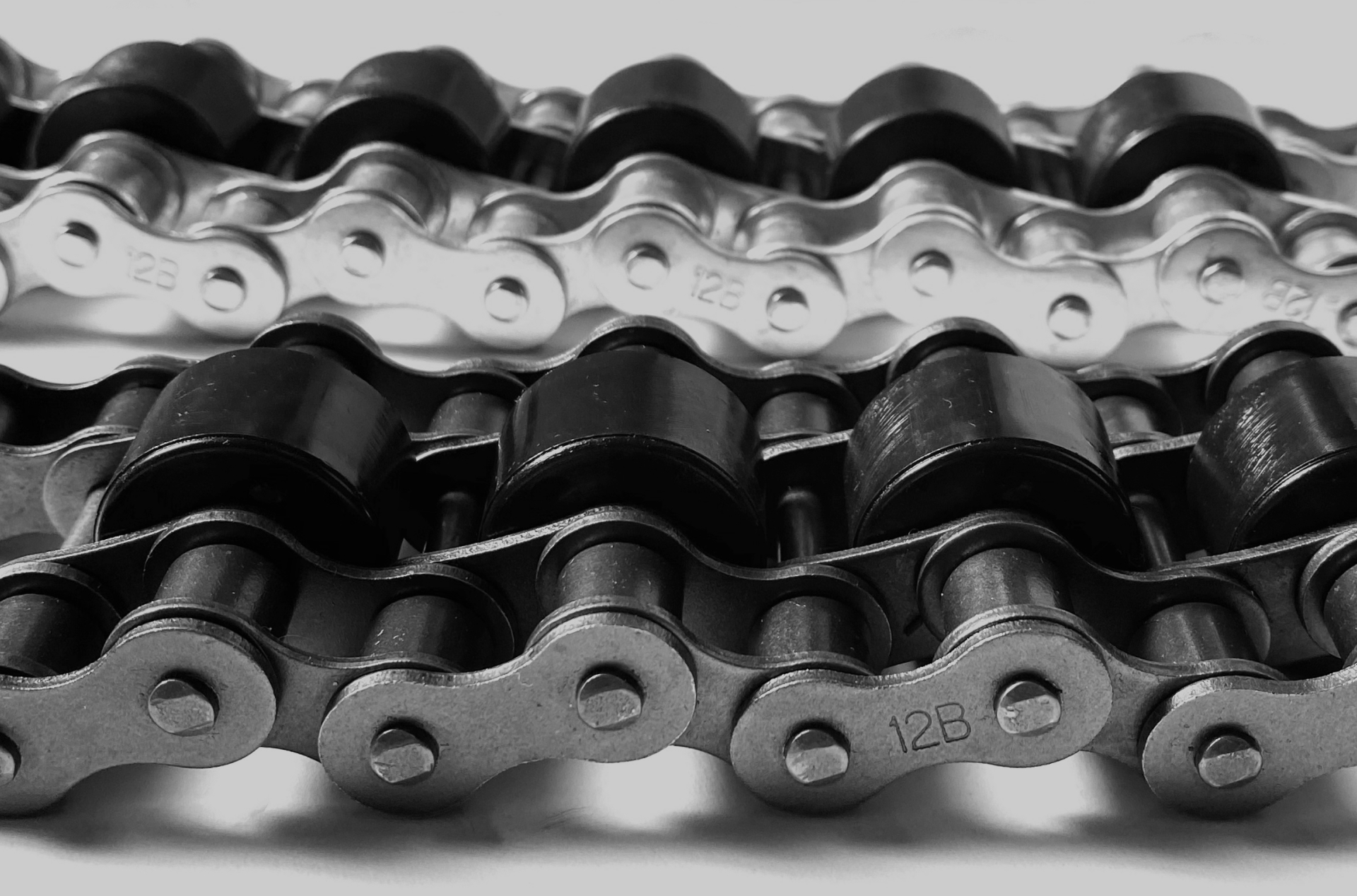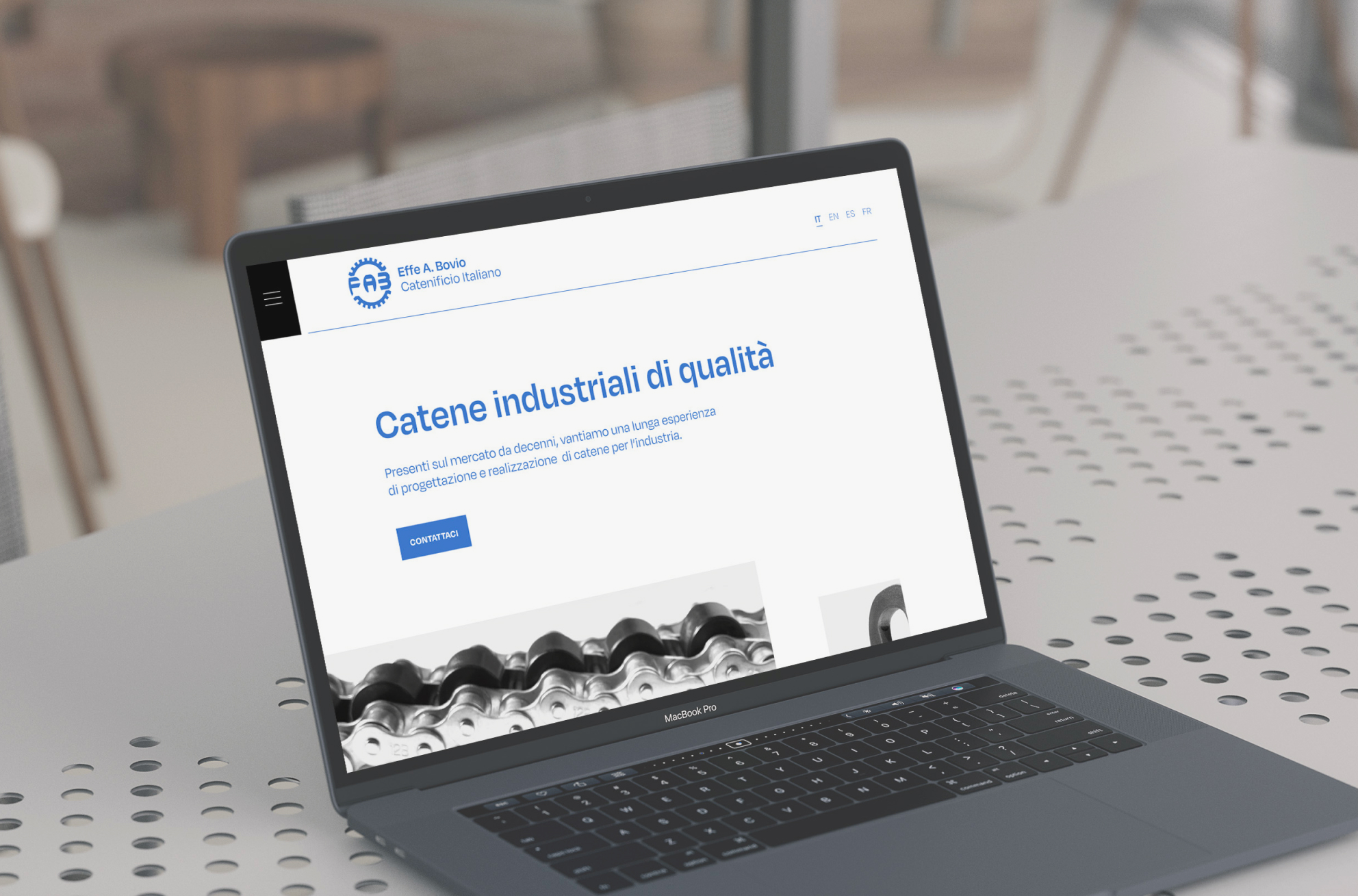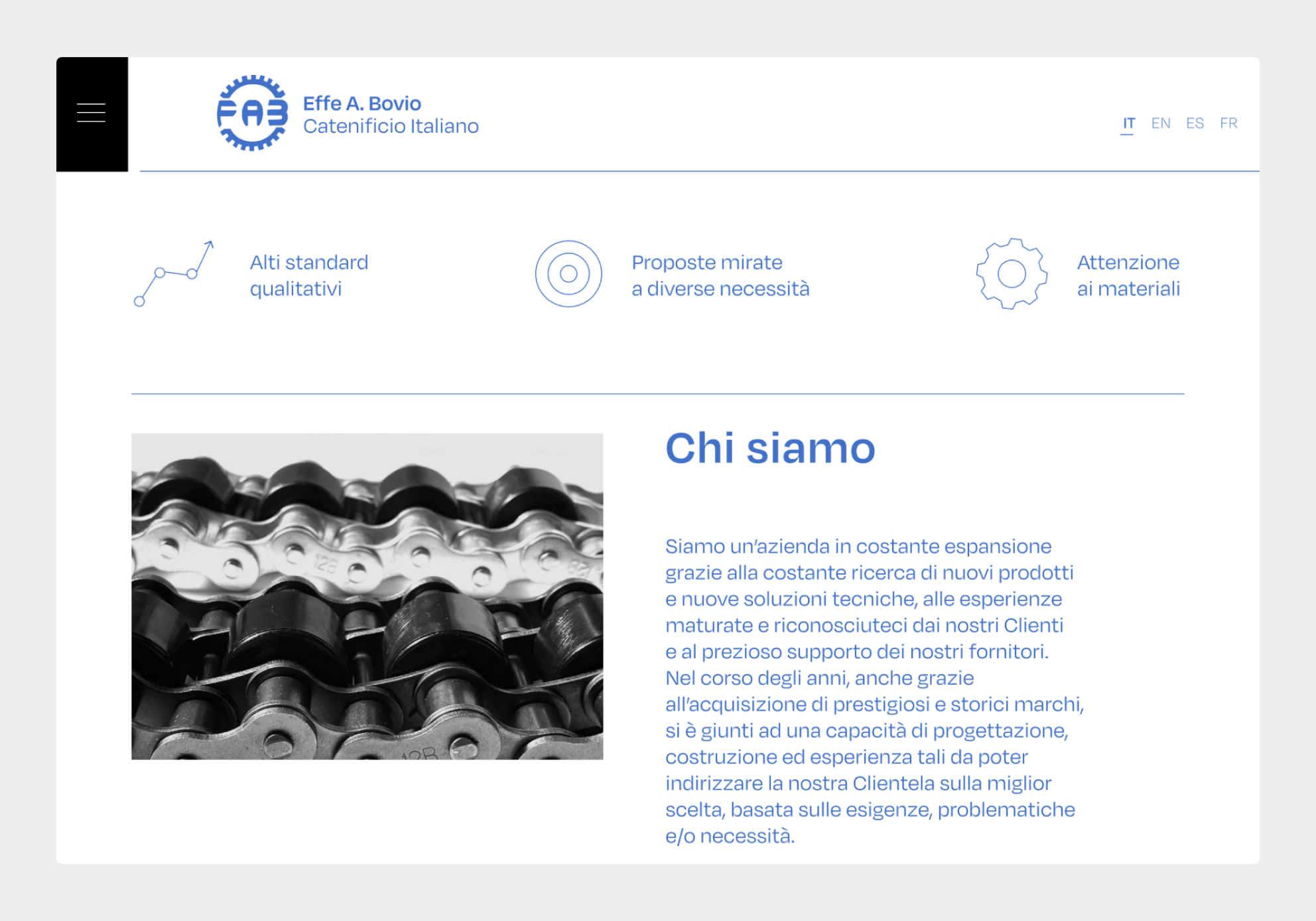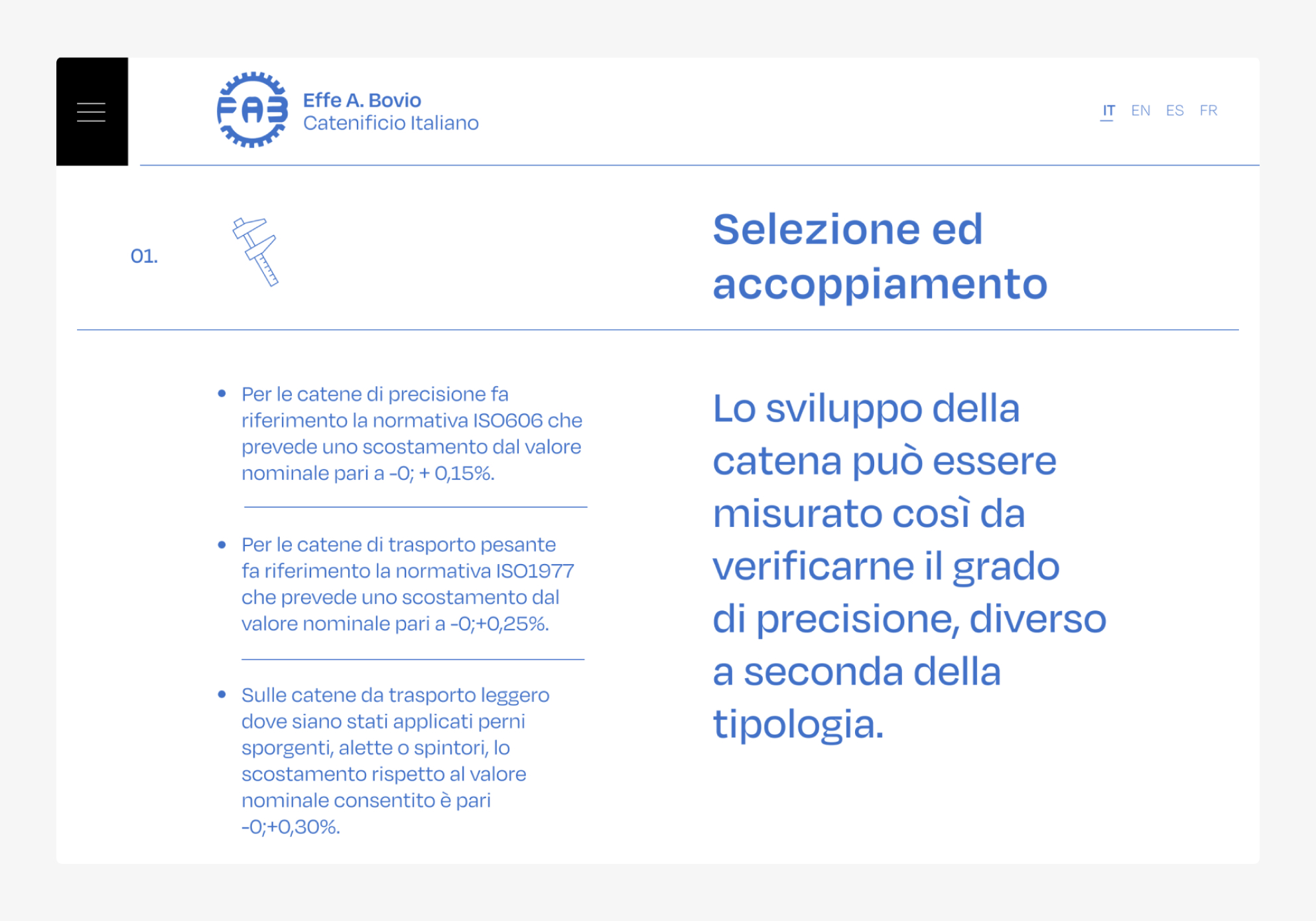 Different solutions for different customers
The types of products offered by Bovio are numerous and specific for different uses: we have dedicated an in-depth page to each one with specific contents aimed at portions of the public who need to find detailed and professional information on the types of chains offered.
Inspired by the logo
The look and feel of the website are practical and functional, like the identity icon that represents FAB: a simple gear. A convenient and robust language that we have carried into the design of the various iconographic elements that represent the different product categories.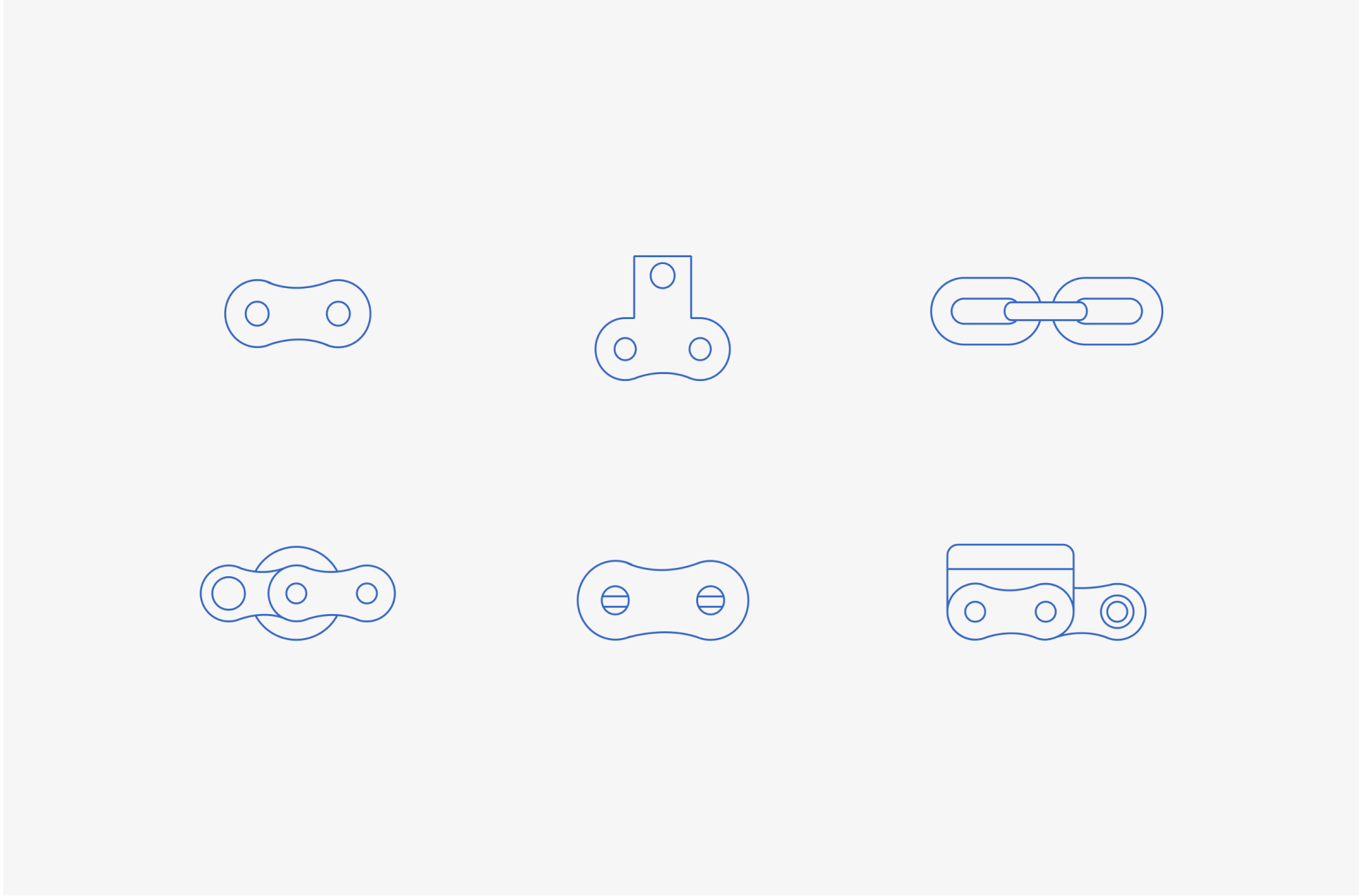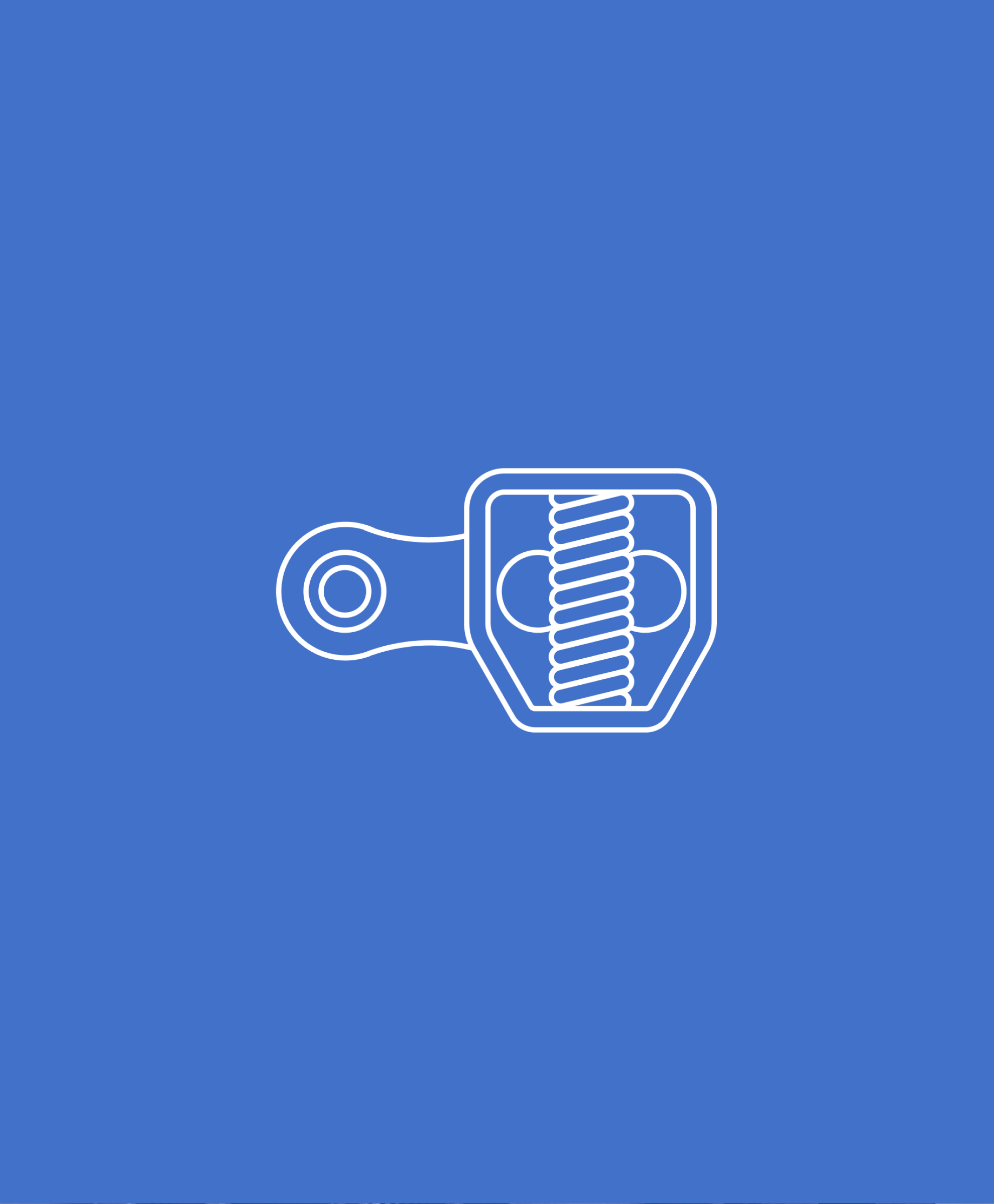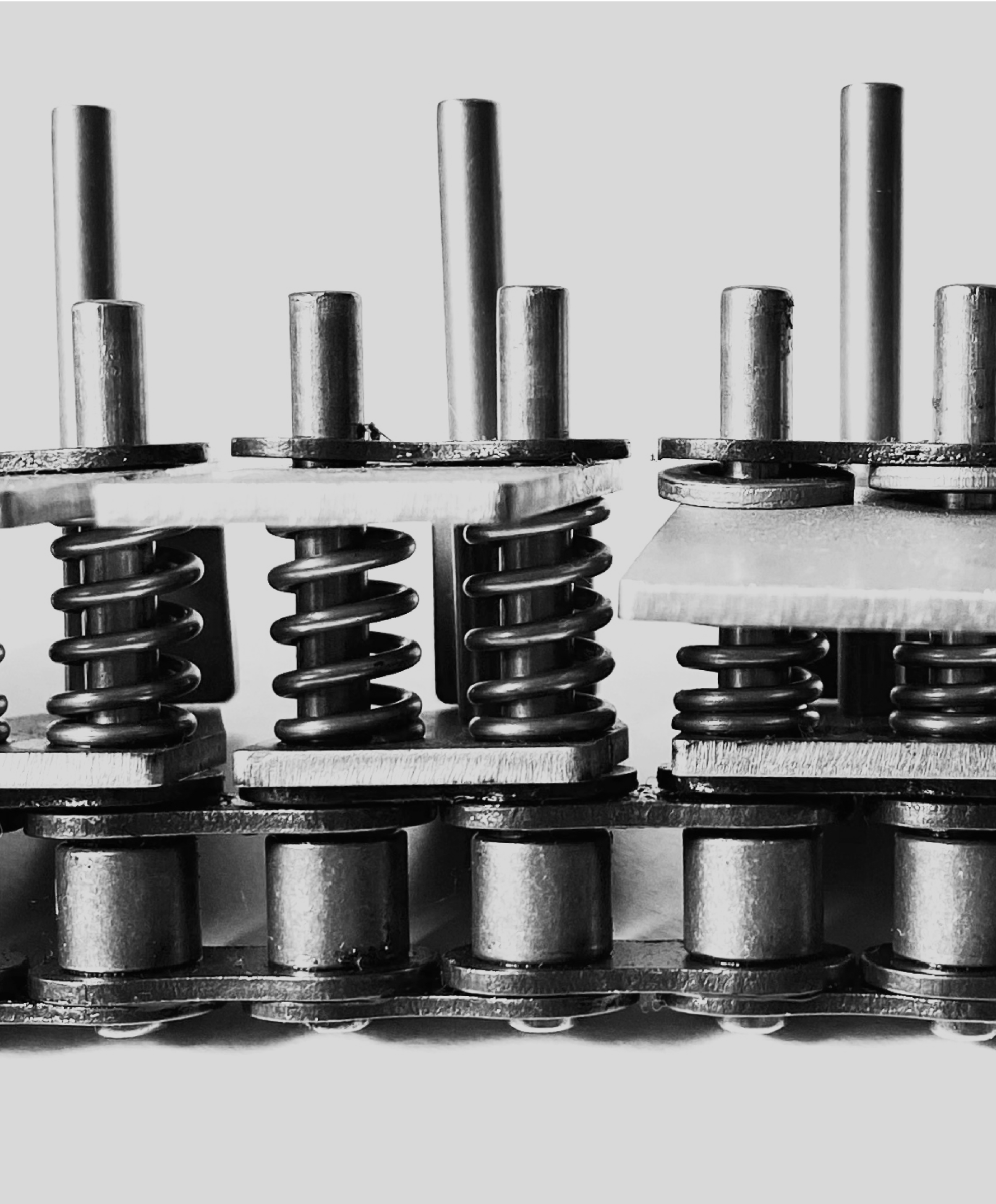 An extended catalog on a small screen
Fab points to an audience with practical needs who want to get to know the site at different times and consult the catalog of products offered with comfort, even from mobile tools. For this reason, the web design pays attention to all resolutions, especially when you navigate through so much information on small screens.